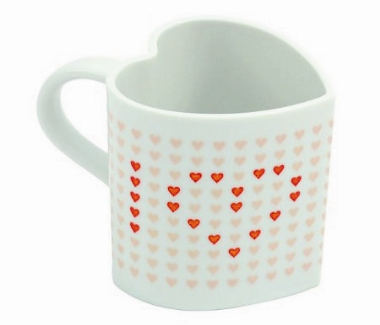 Heat Changing Love Mug
    Heat Changing Love Mug is decorated with dots of pink small hearts that are not too clear at first glance. Upon making your spouse's favorite hot beverage, the heat from within will make the tiny hearts say the three words — "I Love You."
    The ability to change its color stems from the thermochrome coating on the mug, where it will become transparent when hot liquid is poured in, to make the message visible. This is hand-wash only, so keep it away from dishwashers or microwaves. It costs US$14.
Antec soundscience rockus
    3D 2.1 speaker
    Antec soundscience rockus 3D 2.1 speaker system is designed to deliver a personal theater experience.
    This would jive with your stereoscopic 3D movies as well as games.
    Boasting soundscience's 3D audio technology known as 3Dsst, this suite of DSP (digital sound processing) algorithms will actively analyze incoming stereo audio signals and intelligently place them into a 3D sound field, letting your 2.1 speakers deliver immersive 3D sound. It costs $249.99.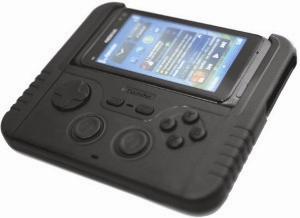 iControlPad
    iControlPad is a neat little gaming pad that "clamps" onto your iPhone or other smart phone. The iControlPad uses Bluetooth to communicate with your mobile phone, so it can be used with almost any late model smart phone — or even your PC.
    The iControlPad adds all the gaming features that make for successful play, like a D-Pad, analog nubs, six face buttons and two rear buttons and an internal 1500maH battery that can charge your phone via USB while playing.
    (SD-Agencies)