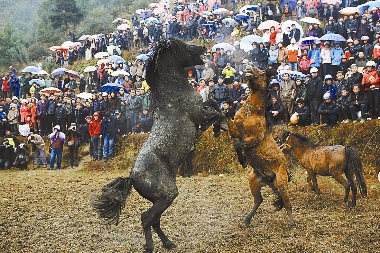 Spectators watch a horsefight in Rongrui in the Guangxi Zhuang Autonomous Region on Tuesday. A horsefight is often held in Rongshui to celebrate the Lantern Festival.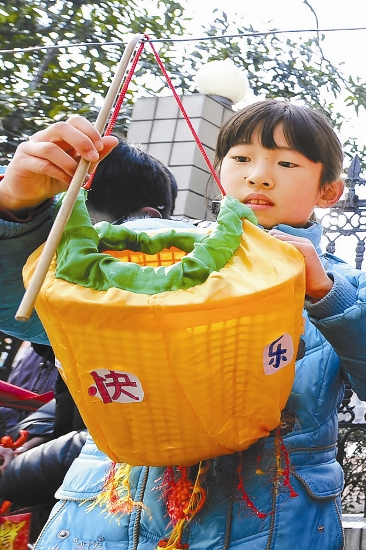 A pupil hangs a lantern made herself with waste materials at the gate of Qiushi Primary School in Hangzhou, Zhejiang Province, on Tuesday.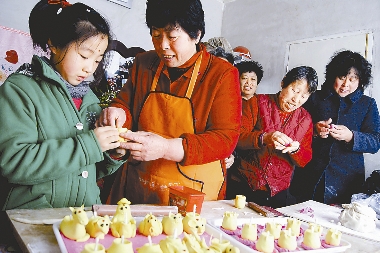 Wang Aifeng (2nd from L), a villager from Mishan Township, Wendeng City, Shandong Province, teaches other villagers to make miandeng, a corn flour snack often in the shape of animals. Villagers like to light them with bean oil at the night of the Lantern Festival to pray for safety and harvest.