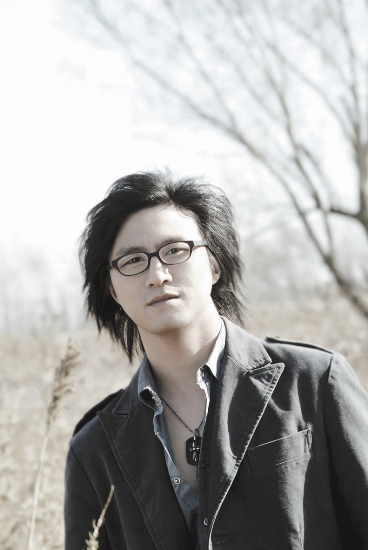 Born in Beijing in 1971, Chinese rock singer-songwriter was the founder, and leader of the band No. 43 in Baojia Street.
    After two albums "No. 43 in Baojia Street" (1997) and "No. 43 in Baojia Street 2" (1998), he signed a solo contract with Warner Music Beijing Co. Ltd. The third album "Flower in Flame" (2000) was the beginning of his solo career. With a number of songs like "Flying Higher" (2004), and "Blooming Life" (2005) in the following albums, Wang entered the media's spotlight and became popular on the Chinese mainland. The latest album "Belief Flies in the Wind" (2009) made him the Most Popular Male Singer on the Chinese Mainland at the Channel V's 14th Chinese Music Awards.
    He's a violin graduate of the Central Conservatory of Music located in No. 43 Baojia Street in Beijing.
    (SD News)