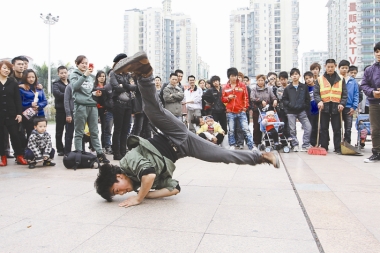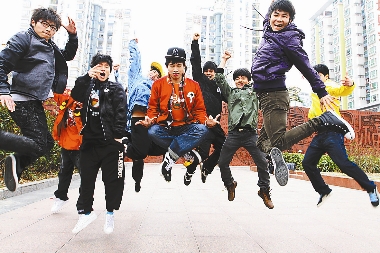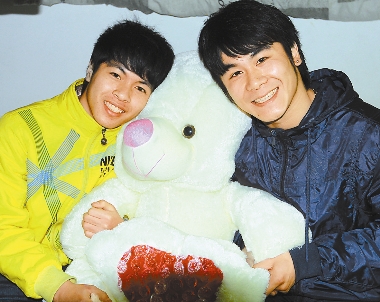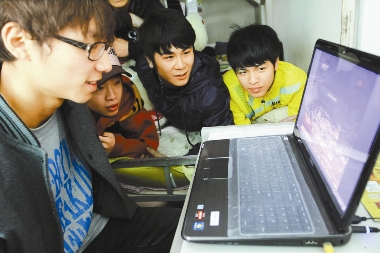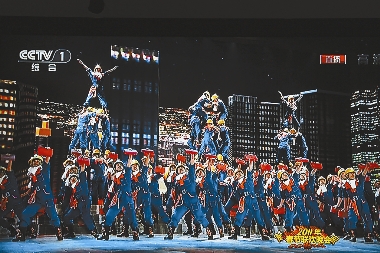 THEY laid bricks, drilled holes and built walls, not on the construction sites where many of the troupe members worked, but on the stage of CCTV's Spring Festival Gala, one of China's most-watched television events.
    None of them has any professional dancing background, but they were familiar with the scenes and merged them into their dancing. They captivated the audience and their street dance, "We Workers Have Strength," was voted the most-liked gala performance.
    Yesterday, they were honored by the Shenzhen Municipal Government.
    It was a dream come true, one they didn't dare dream when they formed the street dance troupe four years ago.
    All are migrant workers in Shenzhen, mostly born in the 1980s or 1990s, coming together with the same passion for street dancing.
    There was no coaching or tuition — they learned every move from Internet videos and practiced almost every day after work at Wanfu Square in Fuyong, Bao'an District.
    Zhou Shengcai, leader of the troupe, said: "Four years ago, we didn't know the term 'street dancing,' let alone how to do a handstand. But we saw a dance video on the Internet and found the moves flashy and cool. Then we started imitating the moves."
    The group of 24 won a gold medal in a CCTV dance competition in 2009. A year later, they were enrolled on the entertainment show "I Want to be on the Spring Festival Gala."
    Their talent brought them to the attention of the nation. But fame was not their goal.
    Wang Tuo, one of the members, said: "I'm happiest when I'm dancing. I have never been exhausted by repeated practice, nor do I feel the pain of injuries."(Maggie Wu)