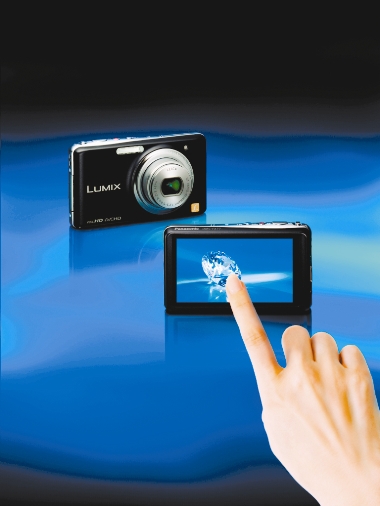 松下推出"美容"相机
    Photos are everything for Yuka Obara, a well-known Japanese blogger* who insists anything showing her online be picture-perfect.
    The 20-year-old Obara, known by her online profile Yunkoro, has honed her art for four years in line with Japan's cult* of the "kawaii"* or cute, which has given rise to creative profile picture-taking.
    Though Yunkoro is proud of her photographic skill, extra help has arrived on the scene from Japanese electronics maker Panasonic — a camera that can brush up, clean up and even put makeup on the subject's face.
    The LUMIX FX77, released last Friday, has a "beauty re-touch" function that will whiten your teeth, increase the translucence* of your skin, remove dark eye circles, make your face look smaller and even magnify* the size of your eyes.
    For the final touch, it will apply rouge*, lipstick* and even eye shadow.
    There has been huge customer demand for such a product, said Akiko Enoki, a Panasonic project manager in charge of developing the camera.
    "According to data we've acquired, around 50 percent of our digital camera clients are not satisfied with the way their faces look in a photograph," she said.
    The new camera has already been a hit at Bic Camera, a discount* electronics retailer*, which was allowed to sell the camera a week before the official launch date.
    "It's very popular among people who use pictures in their blogs, or those taking just one commemorative* photo that they need to be flawless*," said Hiromi Honma, a Bic Camera sales representative.
    (SD-Agencies)