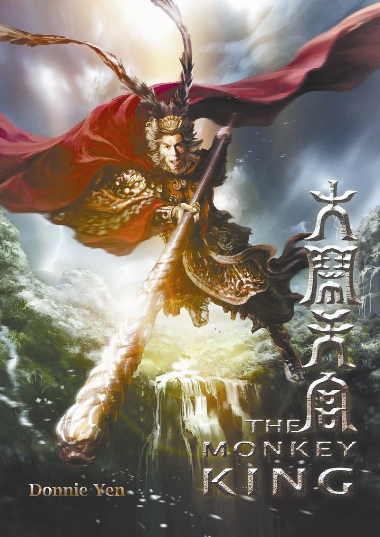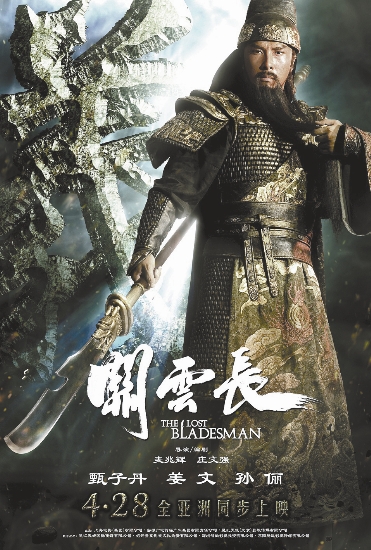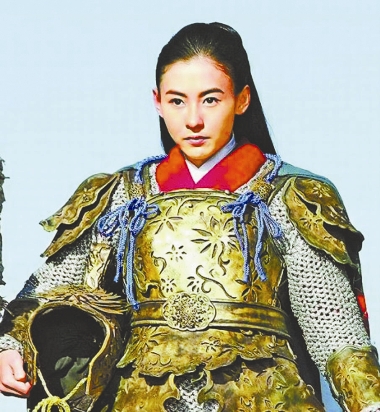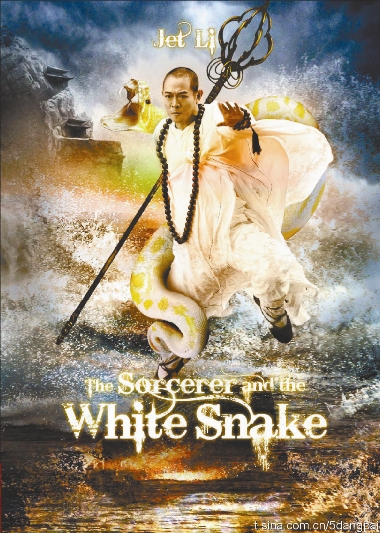 LAST Sunday was Hollywood's big weekend when the Academy Awards were announced and many Chinese movie fans cheered for their favorites. However, when they look back on their home country's movie list in 2011, they may not be that cheerful.
    A recent announcement by China's State Administration of Radio Film and Television shows that this year, there will be five movies on ancient general Guan Yu, four on the Monkey King, three on ancient woman general Mu Gui-ying, three on the legendary White Snake and two on Taoist master Zhang Sanfeng.
    Domestic Internet users voiced their regret about the similarities, saying Chinese moviemakers don't know how to create a story and, more importantly, they refuse to pay attention to the society in which they live.
    "Every director has his or her own perspective when telling the same story," says Zhang Jizhong, who is preparing "The Monkey King." He still defends himself by saying his unique Monkey King can speak English because it's a Sino-U.S. collaboration.
    Moreover, it's obvious that the above movies are all set in ancient times. Wei Junzi, a film critic, says it is safe to make period movies because they easily pass the censor.
    Director Gao Xixi says some modern filmmakers are reluctant to think about social problems. "To tell a historical story in a movie is easier than to create an original movie on current issues because history is already out there."
    The speed at which the Chinese film industry has grown has surprised even the most optimistic of optimists. In 2005, the industry was worth just US$250 million, compared to Hollywood's US$23 billion. China speculated that its industry could triple by 2010, while naysayers shook their heads. Instead, China's movie business has more than doubled even the most aggressive forecasts — box office receipts topped US$1.5 billion last year and, at the current rate of growth, sales could reach US$7 billion by 2015.
    Going to the cinema plays a critical role in the development of a consumer society, something China is working hard to create, although there are still quite a few fans who prefer watching movies online. Since 2005, the government has invested heavily in infrastructure projects, including new theaters in China's major cities. There are now more than 6,000 screens in the country — many of them digital — and the government reports that three new theaters are opening every day.
    Although the content appears to be evolving as well, including propaganda films, for most of the past decade, Chinese production houses produced historical costume dramas or fables. Even if a string of flicks on modern topics appear every year, their low budgets and lack of promotion result in only a few screenings.(Cao Zhen)
    1. Donnie Yen as Sun Wukong in 'The Monkey King'
    Sun Wukong, also known as the Monkey King, is a main character in the classical Chinese epic novel "Journey to the West." In the novel, he is a monkey born in a stone who acquires supernatural powers through Taoist practices. After rebelling against heaven and being imprisoned under a mountain by the Buddha, he later accompanies the monk Xuanzang on a journey to retrieve Buddhist sutras from India.
    2. Jet Li as Fahai in "The Sorcerer and the White Snake"
    This Chinese legend is a major subject of several Chinese opera, films and television series. At its most basic, the story tells of a young scholar who falls in love with a beautiful woman, unaware that she is a white snake that has taken on human form. Monk Fahai intervenes to save the scholar's soul and casts the white snake into a deep well at the Leifeng Pagoda.
    3. Donnie Yen as Guan Yu in 'The Lost Bladesman'
    Guan Yu was a general serving under the warlord Liu Bei during the late Eastern Han Dynasty (25-220). Guan played a significant role in the civil war that led to the collapse of the Han Dynasty and the establishment of Shu Han of the Three Kingdoms, of which Liu was the first emperor.
    As one of the best-known Chinese historical figures throughout East Asia, Guan's true life stories have largely given way to fictionalized tales, mostly found in historical novels or passed down the generations, in which his deeds and moral qualities have been lionized. Guan is respected as the epitome of loyalty and righteousness.
    4. Cecilia Cheung as Mu Guiying in 'Women Generals of the Yangs'
    It is set during the Northern Song Dynasty (960-1127) at a time of war with the Western Xia. When the Song commander Yang Zongbao dies, his 100-year-old grandmother She Taijun and her grand daughter-in-law Mu Guiying rally the troops.(SD News)