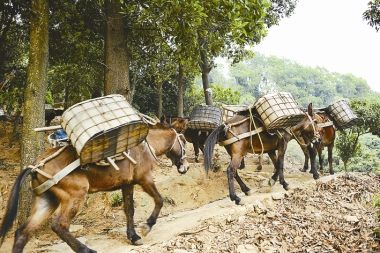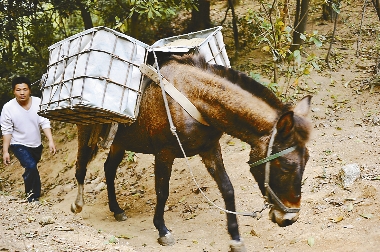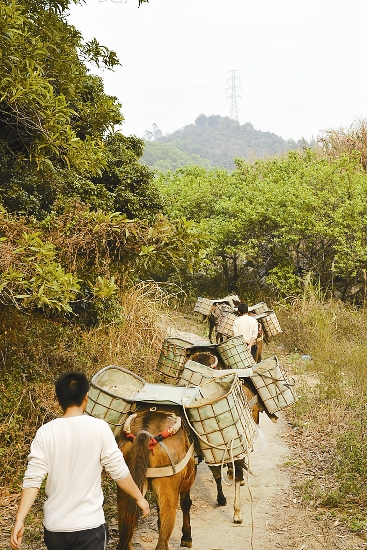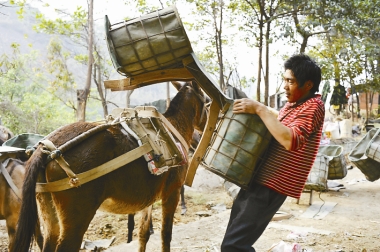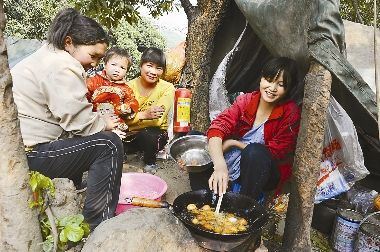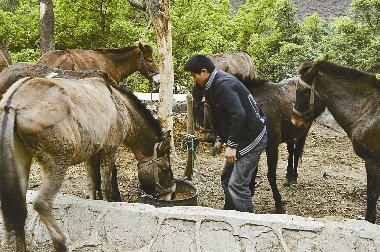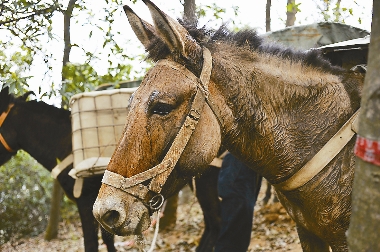 MORE than six months in Shenzhen, Xu Wenjun from Baise, Guangxi has not seen much of the city.
    "I dreamed of traveling around China as a child. Now I've been to places, but haven't really been there," Xu was quoted by Shenzhen Economic Daily as saying yesterday.
    He came with more than a dozen fellow villagers to Shenzhen in September last year. They have been toiling everyday, leading their mules uphill to carry sands and stones for building contractors.
    They are setting their camps at the foot of Yinhu Hills near a patch of veggie field now. Xu's family has five mules, and the others own from three to six mules each. "In all we have 28," Xu said. "Mules are better laborers than horses or donkeys, because they can carry heavier things and walk more steadily. An average mule costs 6,000 yuan (US$914), and a good one may sell for 10,000 yuan."
    Xu's house and home appliances back in his hometown were bought with cash earned by the mules. He and several relatives started the mule transport team in 2006. Renting their farmland to others, they drove the mules to Hunan, Jiangxi, Fujian and Zhejiang provinces to carry heavy stuff.
    "We've been to Shenzhen before. Last time we transported construction material at a forest park near Fenghuang Hill, Bao'an District," Xu said. "Now we work in the Yinhu area and Meilin. Jobs are always introduced through fellow villagers, and occasionally contractors come to us."
    Xu charges 120 yuan for each kilometer each mule covers, and he would have the mules carry "as much as they can." Usually the mules walk one or two kilometers for a task, and each mule can take three loads each day at most.
    The best working time for the mules is between September and March. When the rain season starts, the mountain tracks would become slippery. In hot summer, they have to start work at 3 a.m. and rest when the sun is up, because men and mules cannot stand the heat outdoors.
    After walking up 400 meters with 200-kilo sands and stones to the hilltop at Yinhu, Xu's mules worked quite a sweat. Some of mules were even trembling.
    "We will take a good rest and see around the city when we have time," Xu said. (Li Dan)