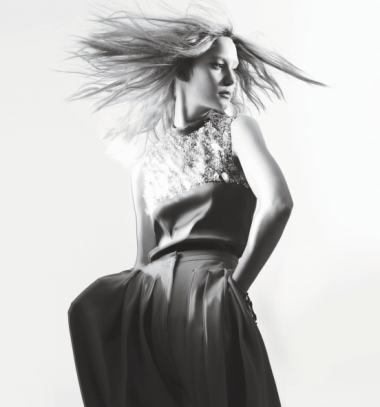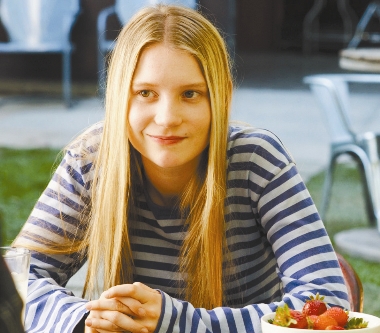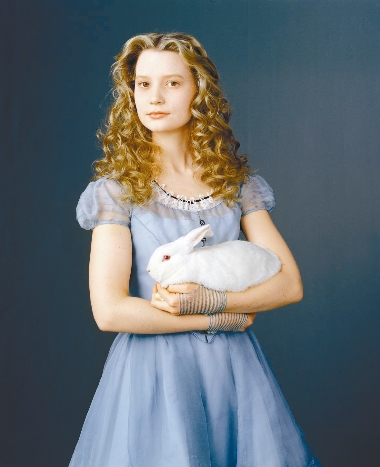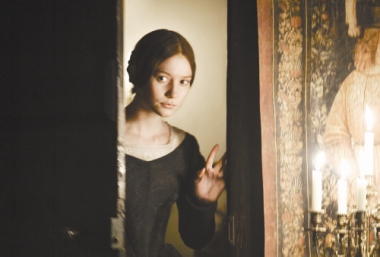 Last year, she was "Alice." This year, she's "Jane Eyre." With these and other upcoming roles, the shy young Aussie is cementing her spot in young Hollywood.    
    EVEN with having a remarkable name and being the face of last year's "Alice in Wonderland," actress Mia Wasikowska may not be familiar to many movie fans.
    But the 21-year-old's star has risen rapidly in Hollywood, and she has caught the eye of directors and critics since her career-turning performance in the HBO series, "In Treatment," only a few years ago.
    That led her to smaller film roles in 2010's award-winning movies, "Alice" and "The Kids Are All Right." In fact, Wasikowska earned a surprising tie for second with "Alice" co-star Johnny Depp in a Forbes ranking of actors who produced the highest-grossing movie receipts in 2010.
    Now she plays the perennial female heroine in another movie adaptation of Charlotte Bronte's 1847 novel, "Jane Eyre," opposite Michael Fassbender and Judi Dench, releases Friday in the United States.
    "I like to think of myself as an observer," said Wasikowska. "And the whole experience of 'Alice' sort of made me be observed, so that was occasionally uncomfortable. It was sort of on a level that I've never experienced before. At times, it was kind of scary. Once you're put out there in the public eye, people feel a certain ownership over you. It's interesting feeling out of control of your identity."
    Despite her feelings about fame, Wasikowska has been working in the public eye since she was a teenager in her native Australia, where she had a role on a popular television medical drama.
    If she hasn't already cemented her place as one of young Hollywood's leading actresses, the next year should do it. In the coming months, she has a slew of diverse parts in a number of high-profile projects. There's Gus Van Sant's "Restless," her first real romantic leading role; "Albert Nobbs," a drama written by Glenn Close and John Banville and directed by Rodrigo Garcia; "The Wettest County in the World," a Depression-era crime drama in which she's cast opposite Shia LaBeouf; and "Stoker," a film directed by fanboy favorite Park Chan-wook with Colin Firth and Nicole Kidman.
    Asked to describe what it was like working with Wasikowska, a handful of filmmakers and actors all came back with essentially the same response.
    "She's shy," said Van Sant.
    "She's totally not self-promoting," added Close.
    "She's not the person who is looking to be the center of attention," echoed "Jane Eyre" director Cary Fukunaga.
    Or, as her "Alice in Wonderland" co-star Helena Bonham Carter put it: "Mia is quietly extraordinary."
    While Wasikowska has become more comfortable in Hollywood, she doesn't want to move there permanently and still spends any time she has off with her family back in her hometown of Canberra. There, she mostly sleeps and reads.
    It was at home that she became transfixed by "Jane Eyre," e-mailing her agent after only a few chapters to find out whether anyone was developing the project into a film. The famous book has, of course, been on the screen numerous times before: Since 1910, there have been 18 feature versions, plus nine television versions.
    Overwhelmed by the sheer volume of the past incarnations, Wasikowska didn't watch any of them. But she still felt a pull to the character that she wasn't able to fully articulate.
    "It's a really important character for women particularly, because Jane Eyre has an innate sense of self respect, which a lot of people don't have. And she has no one to have got that from, it's not like she had a loving upbringing or something, but she is born with something inside of her that says 'I am worth having a good life. I am worth being respected, I am worth having a good relationship. And I am worth being treated well.' And all those things speak to people, no matter what time it is," said Wasikowska.(SD-Agencies)