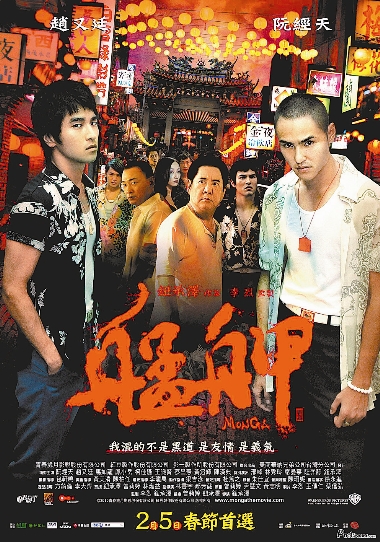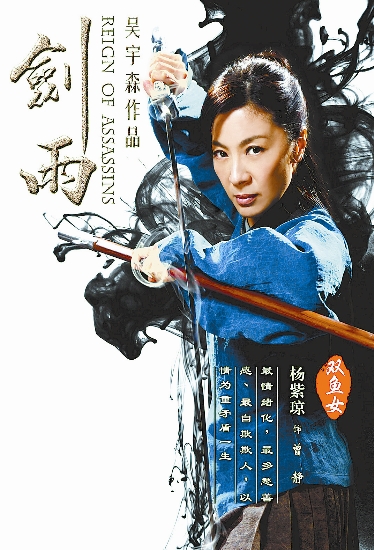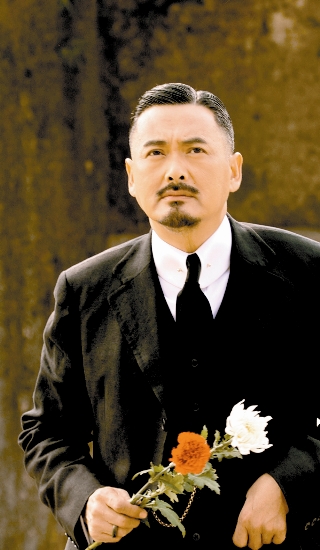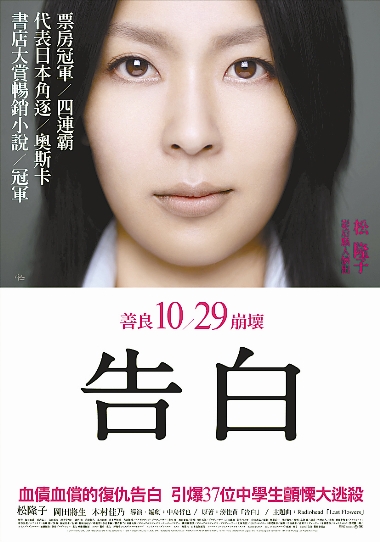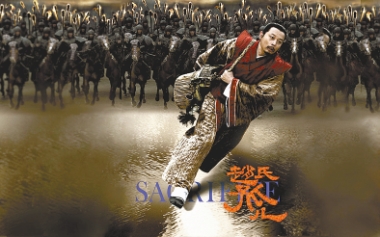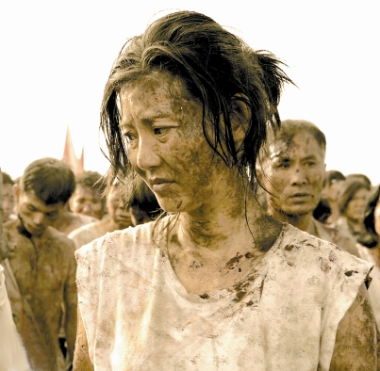 THE 2011 Hong Kong International Film Festival will open Sunday with "Don't Go Breaking My Heart," the new urban comedy from long-time collaborators Johnnie To and Wai Ka-fai, and "Quattro Hong Kong 2," the omnibus film of four stories from the Philippines' Brillante Mendoza, Malaysia's Ho Yu-hang, Thailand's Apichatpong Weerasethakul, and Hong Kong's Stanley Kwan.
    Organized by the Hong Kong International Film Festival Society (HKIFF) in its 35th year, this year's budget is HK$22 million (US$3.3 million). "Every year we grow from the foundation we've built up," HKIFFS chairman Wilfred Wong says. "We've received a historical number of 1,248 submitted films this year, and will show over 330 in our selection. It demonstrates that the festival is an established platform for international cinema in Asia that is highly regarded by filmmakers around the world," Wong said.
    "We're happy to be able to produce 'Quattro Hong Kong 2,'" said HKIFFS executive director Roger Garcia. "We have a great lineup of directors this year. We opened up the 'Quattro Hong Kong' idea to show short stories about Hong Kong to Southeast Asian directors. It enhanced our position as the hub of Asian cinema in region."
    More than 300 films from over 56 countries and regions will be screened at the festival which ends April 5, including 19 world premieres and 35 Asian premieres.
    The festival also has a wide selection of award-nominated and prize-winning films from festivals around the world this year, including Berlinale winners "Nader and Simin, A Separation" by Asghar Farhadi and "The Turin Horse" by Bela Tarr. "It shows that we're very good at picking winners," says Garcia. "It gives an opportunities for the Hong Kong audience to see films they might have read about but haven't had a chance to see," says Garcia.
    Organizers will also stage the Asian premiere of "Vampire," the English debut of Japanese director Shunji Iwai starring Kevin Segers, Rachael Leigh Cook and Keisha Castle-Hughes. Iwai is a music video and TV director-turned-filmmaker who made his name with the 1995 romance "Love Letter."
    Due to the earthquake and tsunami, Japanese celebrities, including Iwai and "Confessions" star Takako Matsu, will not show up at the festival.(SD-Agencies)
    The Asian Film Awards will be selected at this year's festival. The most nominated films are "Let the Bullets Fly" from China and "Confessions" from Japan. The best actor and best actress nominees are Ge You, Chow Yun-fat, Ethan Ruan, Michelle Yeoh, Xu Fan and Takako Matsu.
    1. "Monga" is a Taiwanese gangster film set in 1980s Taipei. The film stars Ethan Ruan from TV series "Fated to Love You" and Mark Chao, also features Ma Ju-Lung from "Cape No.7" and Rhydian Vaughan from "Winds of September." The film was directed and co-written by Doze Niu, who also appears in the film. "Monga" selected and premiered at the 60th Berlin International Film Festival on Jan. 29, 2010, in the Panorama section.
    2. "Reign of Assassins" is a Hong Kong martial arts film directed by Su Chao-pin and co-directed by John Woo. The film stars Michelle Yeoh who plays an assassin who tries to return to a normal life after counseled by a priest. After saving her husband and herself from a gang, she attracts the attention of her former assassin gang. "Reign of Assassins" had its premiere Sept. 3 at the 67th annual Venice Film Festival where it met acclaim from critics. It has been purchased by the Weinstein Co. for North American release rights and by Lions Gate Pictures for United Kingdom release rights.
    3. "Let the Bullets Fly" is a mainland-Hong Kong co-production action comedy written and directed by Jiang Wen, based on a story by Ma Shitu, a famous Sichuanese writer. The film is set in Sichuan during the 1920s when the bandit Zhang (Jiang Wen) descends upon a town posing as its new mayor. Zhang's aim at this position is opposed by local mobster Huang (Chow Yun-fat) who lives in his fortified citadel overlooking the town. The film broke several box-office records on the mainland and Hong Kong, and has received critical acclaim for its A-list cast and humorous stories.
    4. "Confessions" is a Japanese drama film directed by Tetsuya Nakashima. It stars Takako Matsu, who plays a junior high teacher. She reveals that her daughter, Manami, was killed by two pupils in her class. Her disclosure of their behavior soon reveals their identities. She admits injecting her dead husband's HIV contaminated blood into the milk cartons that the murderers have just drunk from. The film was selected as the Japanese entry for the Best Foreign Language Film at the 83rd Academy Awards. It won the awards for Best Film, Best Director, Best Screenplay & Best Editor at the 34th Japan Academy Prize.
    5. "Sacrifice" is a Chinese historical drama film directed by Chen Kaige. The film stars Ge You, who plays a doctor in ancient China. The hero sacrifices his son to prevent a chancellor's son from being killed by the chancellor's enemy. The film received negative reviews and poor box-office performance in China for its poor storytelling.
    6. "Aftershock" is a mainland drama film depicting the aftermath of the 1976 Tangshan earthquake directed by Feng Xiaogang. The film stars Xu Fan and Zhang Jingchu. It is the first "big commercial film" IMAX film in China. "Aftershock" won the Best Feature Film at the fourth annual Asia Pacific Screen Awards.(SD-Agencies)