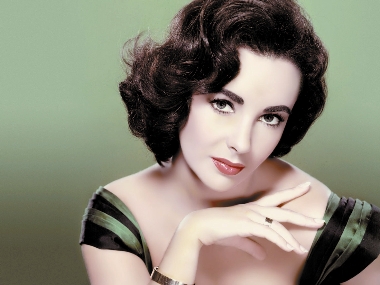 LEGENDARY actress Elizabeth Taylor, whose violet eyes, tumultuous love life and passion for diamonds epitomized Hollywood glamour, died Wednesday at age 79.
    The star died at Cedars-Sinai Medical Center in Los Angeles surrounded by family after a long battle with a congestive heart condition that sent her to the hospital six weeks ago.
    In a career spanning seven decades, Taylor first gained fame in 1944's "National Velvet" at age 12 and was nominated for five Oscars. She won the best actress award for "Butterfield 8" and "Who's Afraid of Virginia Woolf?"
    Taylor's eight marriages, health problems, prescription drug addiction and ballooning weight often overshadowed her career, but she overcame adversity and used her fame to advocate causes such as AIDS education and research.
    Her son, Michael Wilding, called his mother, "an extraordinary woman who lived life to the fullest, with great passion, humor, and love."
    "Her artistic contribution to the motion picture industry is immeasurable," said Chris Dodd, head of the Motion Picture Association of America. "Her talent endured the test of time and transcended generations of moviegoers."
    Taylor was the first to command the symbolic US$1 million for a film, when she made "Cleopatra" in 1963.
    The number of stars still alive from the era when Hollywood produced masterpiece after masterpiece seems to dwindle with each passing month. Women of his generation and the next who worked in Hollywood in the 40s, 50s and 60s, are increasingly few in number: the oldest is Olivia de Havilland, 94, and then Lauren Bacall, 86, Julie Andrews, 75, Doris Day, 88, and 78-year-old Debbie Reynolds.
    But there was only one Elizabeth Taylor.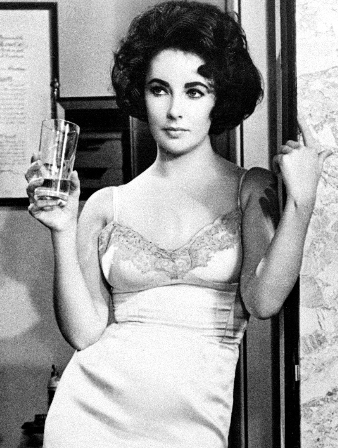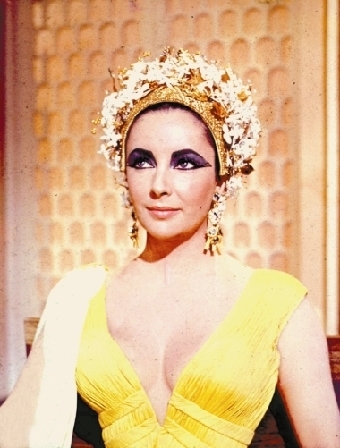 Taylor was born in London, on Feb. 27, 1932, to art dealer Francis Taylor and Sara, a former stage actress. Her unique beauty inspired her mother to put her into show business, and by age 3 Elizabeth was taking ballet lessons. Taylor wrote in her 1988 memoir "Elizabeth Takes Off": "My life was overscheduled and overdisciplined."
    She moved to the United States as a child and soon after her 10th birthday landed the lead in the 1942 film "Lassie Come Home."
    She confirmed her star power in 1958 in Tennessee Williams' "Cat on a Hot Tin Roof" and cemented her reputation as among the greatest actresses of her generation playing a foul-mouthed alcoholic in "Who's Afraid of Virginia Woolf?" (1966).
    In 1992, the Academy of Motion Picture Arts and Sciences gave her its humanitarian honor. Her last movie was the 1994 live action comedy "The Flintstones."
    As she grew older, the Hollywood legend began drinking heavily and grew addicted to prescription drugs. Her weight ballooned and she was lampooned by comedians.
    Yet, she overcame those problems, and when her friend Rock Hudson died of AIDS in 1985 she began a crusade to raise awareness and money to treat the deadly disease.
    In May 2000, Taylor received the title "Dame," the female equivalent of a knighthood, from Queen Elizabeth.
    In her final few years, the once legendary beauty took to using a wheelchair in public to cope with crippling back pain, but she was still making appearances at charity events.
    She also had three hip replacement operations, a benign brain tumor, skin cancer, pneumonia and heart surgery.(SD-Agencies)