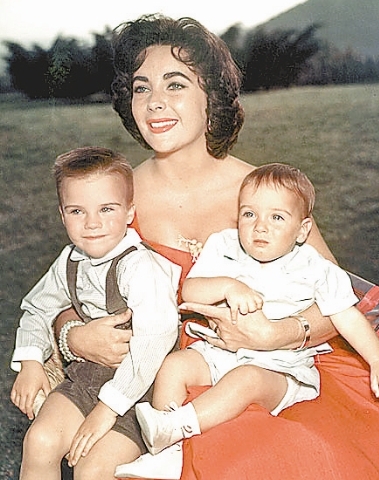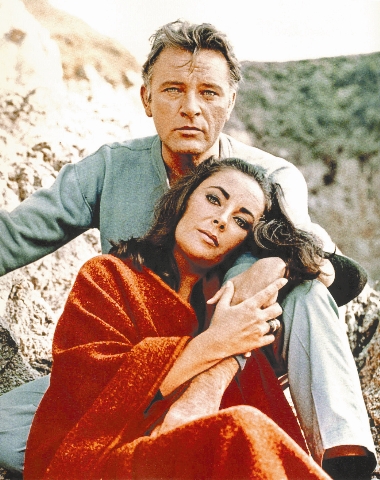 JOKERS liked to call her Mrs. Hilton Wilding Todd Fisher Burton Burton Warner Fortensky. Indeed, Elizabeth Taylor was prolific as a bride.
    "I think I ended up being the scarlet woman partly because of my rather puritanical upbringing and beliefs," she once said. "I couldn't just have a romance; it had to be marriage."
    After marriages to hotel magnate Conrad Hilton (1950-1951), British actor Michael Wilding (1952-1957) and film producer Mike Todd (1957-1958), she found herself in a scandalous love triangle with singer Eddie Fisher (1959-1964) and his wife actress Debbie Reynolds, before marrying Fisher.
    "At the time I thought Eddie needed me and I needed him. The press made much of Eddie's leaving his wife, Debbie Reynolds, but Eddie and Debbie's marriage was in trouble long before I hit the scene," said Taylor.
    Reynolds, 78, was gracious in remembering Taylor on Wednesday, saying "no one else could equal Elizabeth's beauty and sexuality."
    While filming the lavish "Cleopatra," at the time the most expensive movie yet made, in Rome in 1961, Taylor started a torrid affair with her married co-star Richard Burton. The pair first wed in 1964. But the actors were as famous for their tempestuous relationship as they were for their love. They divorced in 1974, only to remarry in 1975 and divorce again in 1976.
    "We enjoy fighting. Having an out-and-out, outrageous, ridiculous fight is one of the greatest exercises in marital togetherness," said Taylor.
    She later married Senator John Warner (1976-1982) before construction worker Larry Fortensky (1991-1997).
    Taylor said: "Every divorce is like a little death." Which was not to say she was giving up on men entirely. "I'm through with marriage, but I'm not through with men — that wouldn't be realistic."
    Taylor died surrounded by her children, Michael Wilding, Christopher Wilding, Liza Todd, and Maria Burton. In addition, she is survived by 10 grandchildren and four great-grandchildren.
    (SD-Agencies)