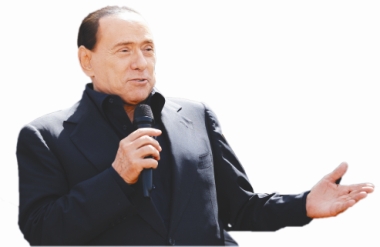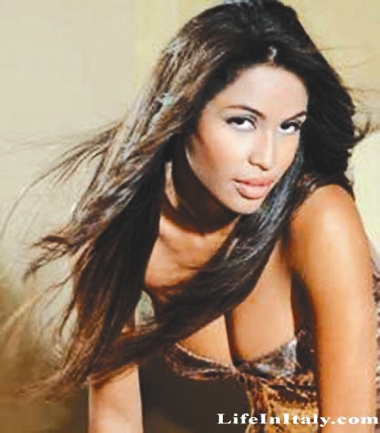 Italian Prime Minister Silvio Berlusconi has been embroiled in a seemingly endless parade of scandals during his political career, but he rarely appears in court. On Monday, he made his first court appearance in eight years when he attended a hearing in Milan on charges of tax fraud and embezzlement in an effort, as he put it, to defend himself before the Italian people.
    ITALIAN Premier Silvio Berlusconi made a rare court appearance Monday, greetings throngs of supporters gathered outside the courthouse following a closed-door hearing in a tax fraud case he has dismissed as groundless.
    Across the street, a much smaller group of detractors booed and called for his resignation.
    Berlusconi insisted that ever since he stepped into politics in the 1990s, he had stopped running his companies to devote himself to public office exclusively.
    Accused of sex with an underage prostitute and fawning over Libyan leader Muammar Gadhafi, Berlusconi has weathered scandals that would have obliterated any other Western leader long ago.
    His survival may astonish foreign observers but is the result of a political landscape in which a deeply divided opposition, his domination of the media and his campaigning skills have left him as the only leader deeply conservative voters can turn to in Italy.
    Writing him off as a joke because of his notorious gaffes and scandals is a fundamental mistake, analysts say.
    "The weakness of the opposition is one of the ingredients but I think he has also been really very important in producing that weakness," said Franco Pavoncello, professor of political science at Rome's John Cabot University.
    "He has been a destroyer of the opposition with his own capacity to lead, his inventiveness, his unpredictability. They don't know what to do with this guy any more," he said.
    Late last year, when Berlusconi survived a confidence vote by a tiny majority, early elections seemed imminent. Now he seems far from a political grave.
    Most analysts believe elections are at least a year away but even then he will stand a good chance of being re-elected despite a wave of troubles.
    Italy's richest tycoon is facing four simultaneous court cases, three of them for corruption and the most high profile for allegedly having sex with an underage prostitute and then misusing the powers of his office to cover it up.
    "Ruby," the teenage Moroccan belly dancer at the center of the case, has become a celebrity after a scandal which prosecutors say involved dozens of starlets and prostitutes attending sex parties at Berlusconi's villa.
    Lurid details of the alleged parties from phone interceptions leaked by magistrates have titillated readers around the world.
    Berlusconi suffered additional damage when the Libyan uprising turned a spotlight on his warm welcome for Gadhafi last year and early reluctance to criticize his former friend.
    The 74-year-old media magnate and owner of A.C. Milan football club has neutralized the threat from former ally — now arch-enemy — parliamentary speaker Gianfranco Fini by winning over several deputies who had joined a revolt against Berlusconi. Fini says they were bribed to change sides.
    Berlusconi also launched what he called an "epoch-making" reform of the judiciary which critics say is aimed only at protecting him from the law and getting revenge over the judges who have pursued him for decades.
    However, Berlusconi's repeated accusations that left-wing magistrates are using illegal wiretaps for political purposes strikes a strong chord with conservative voters.
    Some voters, women as well as men, still believe Berlusconi represents a national model of the strutting, successful Latin male that is admired rather than reviled.
    A big reason for Berlusconi's power is his stranglehold on the media through his own private television stations and, since he became prime minister, the state channels.
    His private television empire, full of scantily clad starlets and frothy variety shows, has conditioned public opinion for decades. Critics say this has led many women to believe being a showgirl is the way to success — a former model is a minister.
    "We ought to look at Berlusconi as a 30-year phenomenon and not a 17-year one because by changing Italian viewing habits, he did change Italy," Professor James Walston of the American University in Rome said.
    While hundreds of thousands of women protested against Berlusconi in February, there are plenty of prominent women who are loyal to him, including five government ministers.
    "It is my honor to cooperate with this man. I defend him because I believe in him," a senior woman politician who has supported Berlusconi for 17 years said.
       (SD-Agencies)