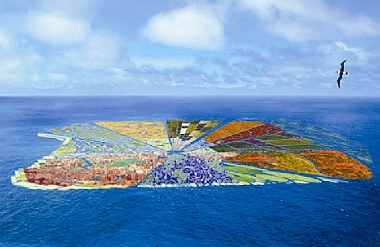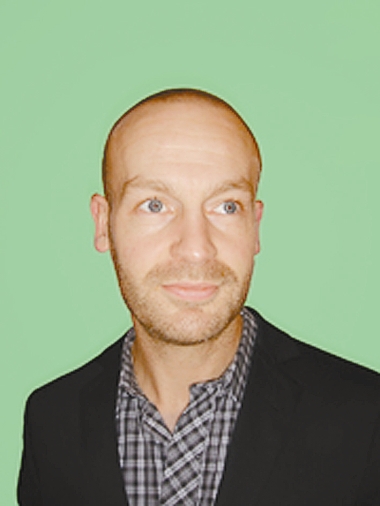 荷兰建筑师海上建"再生岛"
    "Recycled Island" is designed by a Dutch architect Ramon Knoester. His firm, WHIM Architecture, is working on this island made of garbage with the help of a grant* from the Netherlands Architecture Fund.
    The project tries to solve* a lot of the problems our planet is experiencing.
    Considering that the oceans take up more than half of the earth, wouldn't it be nice if we could settle* on them by making our own islands?
    It is a research project on the potential of realizing a habitable* floating island in the Pacific Ocean made from all the plastic waste floating around.
    The habitable area is designed as an urban* setting. It is a self-sufficient habitat, with its own energy and food sources. Natural and nonpolluting sources are used to let the island exist in harmony* with nature.
    The size of the floating city may vary, given the huge amount of plastic waste in the ocean. The starting point is to create an island of 10,000 sq km. This is about the size of Hawaii.
    The location is the North Pacific Gyre, where the biggest concentration* of plastic waste is discovered. This is a beautiful spot northeast of Hawaii.
    By recycling and constructing directly on the spot with the biggest concentration of plastic waste, the need for long transport is avoided*. Because of the floating character the position could change. (SD-Agencies)