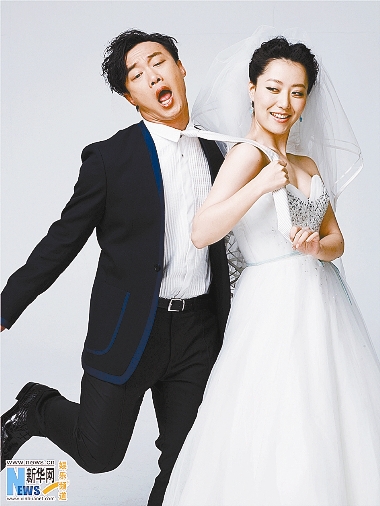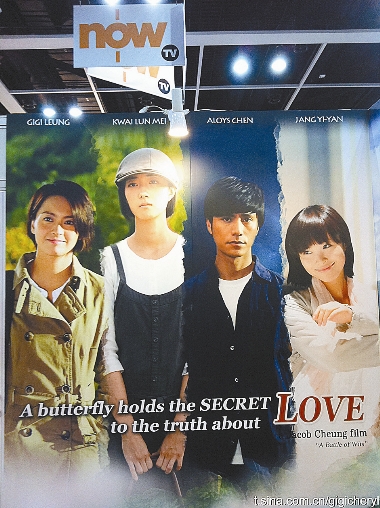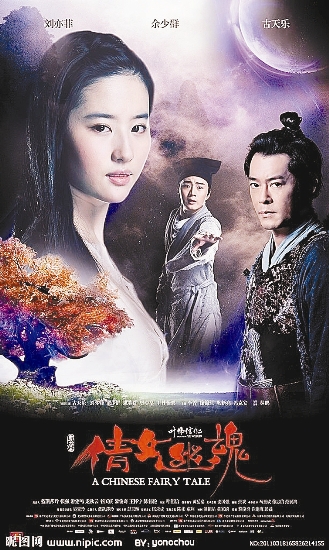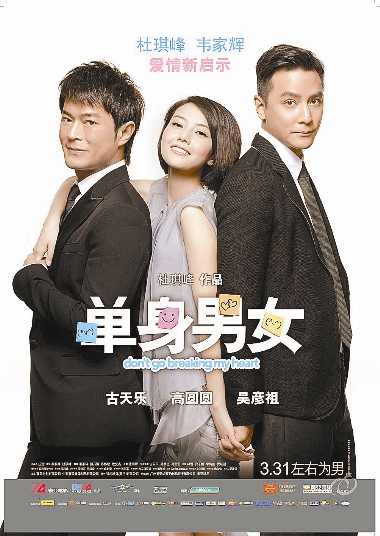 The mainland market means huge potential for Hong Kong filmmakers. In order to cash in on mainland and Hong Kong markets, the filmmakers are narrowing their genres for easier access to the mainland where many genres are limited.
    WHEN the Closer Economic Partnership Arrangement opened the mainland market to Hong Kong in 2003, Hong Kong moviemakers were excited at the potential for big business on the mainland. Despite the immense market, one major problem stands in the way — there are few genres allowed to be screened on the mainland and in order to cash in on both markets, Hong Kong moviemakers are narrowing their genres for easier access.
    "These years, the most successful money-making co-productions are all mainland-Hong Kong ones," said Song Dai, chairman and general manager of Sil-Metropole Organization Ltd., a movie company with a history of six decades in Hong Kong.
    "But it's difficult to do that with the kind of movies we typically make," said director Johnnie To who is lauded for his crime thrillers. "In order to avoid problems and excessive edits with the censors, we are making softer movies like love stories and comedies."
    To, the director of romance "Don't Go Breaking My Heart" which is shown in Shenzhen, admits that a romantic comedy is a safe choice for entering the mainland market, where censorship co-exists with an annual box-office rise of 35 percent since 2003.
    "The kind of movies we truly like may not be the kind of movies we are making now. But in view of our investors, we can't just make our own stuff. We need to return the favor to the investing company. Otherwise why should it support us? That is a deal we have to make," he said.
    While Hong Kong was once the center of the Chinese-language industry — producing stars like Jackie Chan, Jet Li and Chow Yun-fat — the balance of power has shifted to the mainland in recent years as its rapid growth unleashed new capital and fresh audiences. So To is not the only Hong Kong director to do romance.
    Patrick Yip's "Mr. and Mrs. Single" is being shown in Shenzhen.
    Director Lau Wai-keung, whose crime thriller "Infernal Affairs" was remade by Martin Scorsese as "The Departed," is making a tear-jerker revolving around a Hong Kong girl and a Beijing policeman.
    Jacob Cheung, director of the war epic "A Battle of Wits," is making "Rest on Your Shoulder," a romance enhanced by 3D technology.
    The next film of Wilson Yip, famed for his kung-fu series on master "Ip Man," is a remake of "A Chinese Ghost Story," an uncanny love tale between man and ghost.
    "Hong Kong filmmakers are quick to adapt to changes because they know making films for the mainland market is the trend, but love stories are not simply about putting a Hong Kong girl and a mainland boy together," said culture critic Tan Fei. "Although having universal appeal and offering an easier entry into the mainland market, love stories do not guarantee a promising box office." (SD-Agencies)