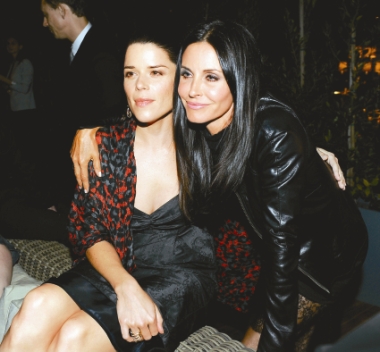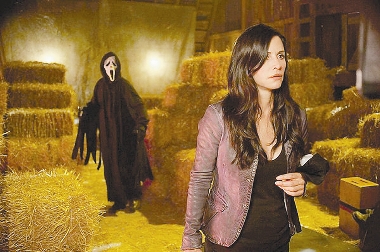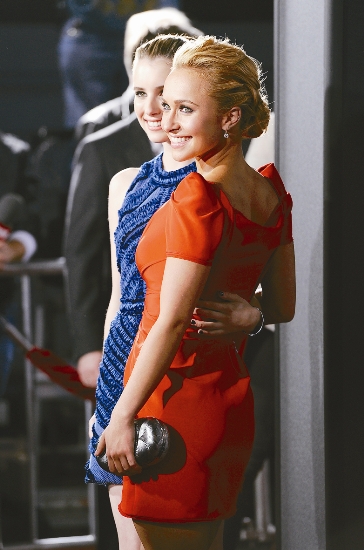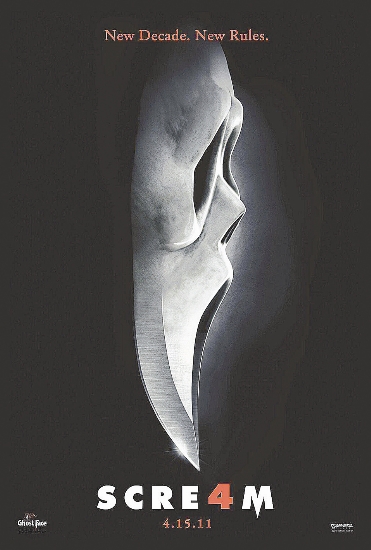 NEARLY six years ago, director of the "Scream" horror movies, Wes Craven, said he didn't think it wise to make a fourth movie in the blockbuster franchise because all the stories that could be told, had been.
    But as the new "Scream 4," also known as "SCRE4M," opens in North America on Friday, Craven says that with all the key characters back — including Courteney Cox, David Arquette and Neve Campbell in the lead role of hunted woman Sidney Prescott — fans will be pleased.
    "I think we all wanted to come back, (but) we needed to bring it back up to bar. 'Scream 3' was a little too goofy," Craven said.
    The "Scream" movies became part of Hollywood lore when launched in 1996 with the tale of a maniac who wears a ghastly ghost mask while murdering teenagers in a small California community. The children try to uncover the assailant by figuring out the "rules" that horror films follow in their plots.
    Prescott's life was the ultimate goal of the killer, who is appropriately dubbed "Ghostface." Cox portrayed a TV reporter covering the crimes, and Arquette was a deputy policeman.
    The first version earned good reviews and US$173 million at global box offices. The next movie, 1997's "Scream 2," did just as well with fans and earned US$172 million.
    But three years later, "Scream 3" felt the wrath of moviegoers with its killings taking place on the set of a movie based on the fictional murders. While "Scream 3" claimed US$162 million in worldwide ticket sales, some critics believed the franchise had lost its freshness.
    Craven, whose credits include the "A Nightmare on Elm Street" movies, said the story in "Scream 3" also suffered from having too little of a focus on the Prescott character, who remained largely in the background.
    "The audience is taken with (Sidney) because they need one core character to really feel for in order for the horror and the humor to work," Campbell said.
    Eleven years later, here comes "Scream 4" with Prescott returning to the California town where it all began while on tour to promote her successful self-help book.
    As soon as she sets foot in the community, murders begin again among a group that includes her young cousin, played by Emma Roberts.
    With a killer back on the loose, news reporter Gale Weathers-Riley (Cox) and her husband Dewey Riley (Arquette) are again lured into the hunt for Ghostface.
    For Craven, the process of doing another "Scream" started with Kevin Williamson, screenwriter of the first two films. He needed to come up with a fresh plot that was inventive yet true to the original.
    "You have to come back with something worthy of coming back," Craven said.
    But during production, Williamson was replaced with Ehren Kruger, writer of "Scream 3." Almost immediately, fans voiced their fear on Web sites and blogs that the original inventiveness might be lost.
    Craven and Campbell insist the originality has returned, and both could see their careers helped with a new hit.
    Other than last year's disappointing "My Soul to Take," this is Craven's first time directing a feature film since 2005's "Red Eye" and "Cursed." Neither was a major hit and "Cursed" flopped at only US$30 million in global ticket sales.
    And Campbell, 37, has never truly experienced the level of exposure even close to what she achieved with her role in the "Scream" trilogy.
    (SD-Agencies)