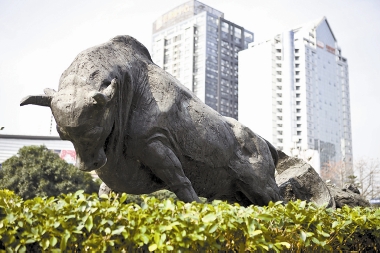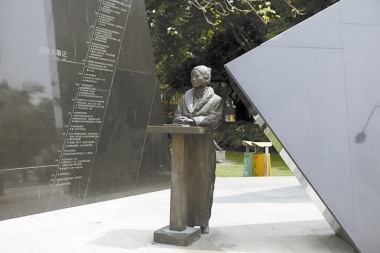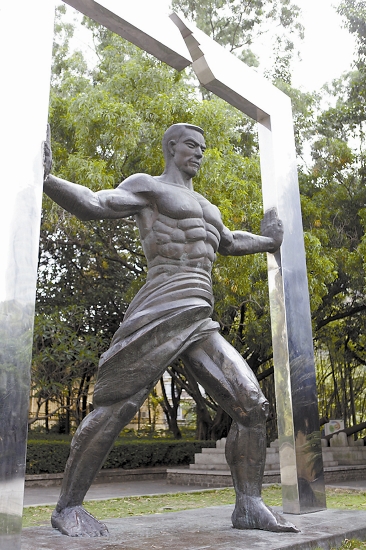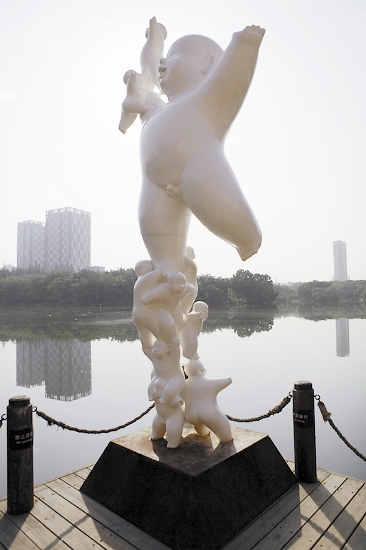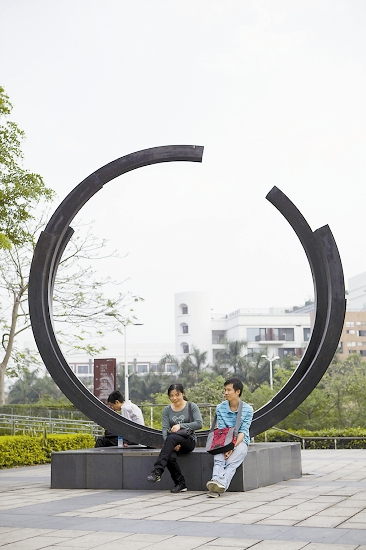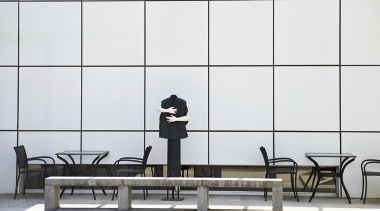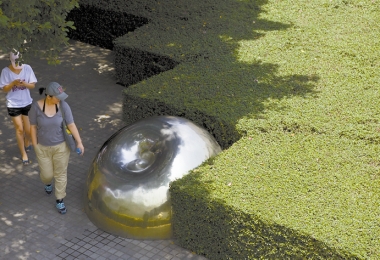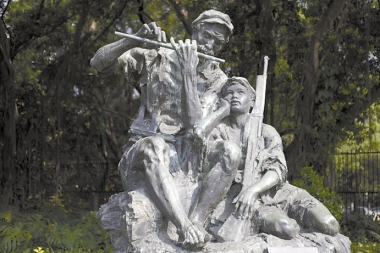 Zhu Linglin
    A SHOWCASE of Shenzhen's past, present and future, urban sculptures can be found in every corner of the city today.
    About 600 sculptures of all varieties and sizes have been set up in the city since the establishment of the Shenzhen Special Economic Zone in 1980, according to Sun Zhenhua, president of the Shenzhen Sculpture Institute.
    Among them, the "Pioneering Bull" and "One Day in Shenzhen" stand out, drawing the attention of tourists and residents alike.
    The "Pioneering Bull" was set up by the city government in 1984 to signify the significance of establishing China's first special economic zone in Shenzhen.
    A work of the renowned Chinese sculptor Pan He, the bronze sculpture is now located in front of the compounds of the Shenzhen Municipal Committee of CPC on Shennan Road Central.
    The sculpture, "One Day in Shenzhen," was designed in May 1998 as the city's first urban public space renovation project was to be carried out at the southern side of Yuanling community in Futian District.
    The sculpture is composed of 18 life-size bronze statues made from 18 models, who were a random selection of 18 Shenzheners with different backgrounds, on Nov. 22, 1999, a randomly selected day.
    Since then, more and more sculptures by internationally famous artists, such as Italian sculptor Bernar Venet's work "230.5 ARC x 5," have found a home in Shenzhen.