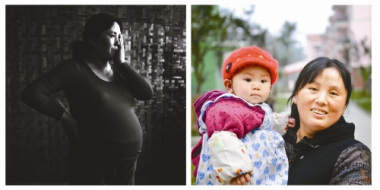 This combined photo shows Jiang Xuelan who was nine months pregnant March 21, 2009 (L) and Jiang holding her daughter Dec. 3, 2009 in Lianyue Village, Xiang'e Township of Dujiangyan City, Southwest China's Sichuan Province. Jiang lost her 14-year-old son at the 2008 quake. As of August 2010, 3,502 mothers in quake-hit Sichuan who planned to have another child were successfully impregnated, and 2,507 healthy babies were born. The devastating magnitude-8.0 earthquake occurred May 12, 2008, leaving 80,000 people dead or missing.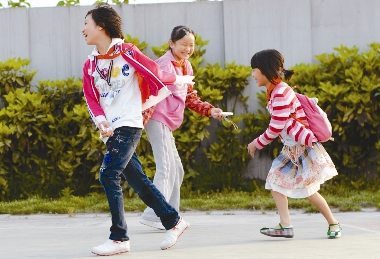 Zhou Yuye (L), Kang Ruoqi (C) and Xia Fengting play at their school in Dujiangyan. All became handicapped after being injured during the quake and are learning to use artificial limbs.
A photo taken March 28 shows the new Beichuan County. The rebuilding in the quake zones is expected to be fully completed by the end of September.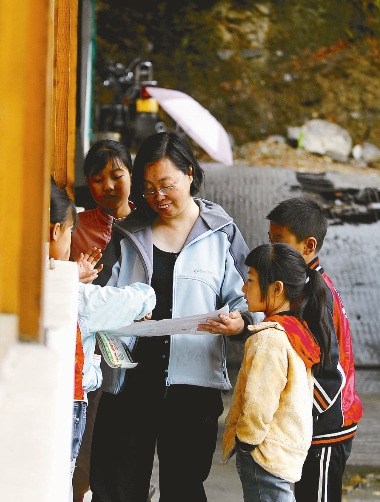 Voluntary teacher Lu Yan and her students at Chayuan Primary School, Wenxian County, Gansu Province.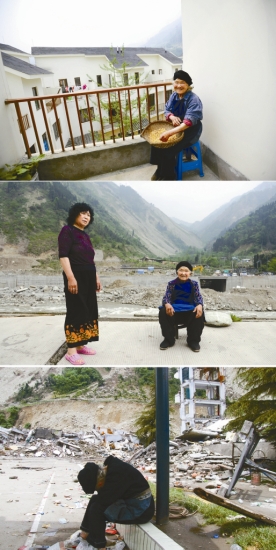 This combined photo shows Zhu Xuequn, 84, at her new home in Zhongtanbao Village of Yingxiu Township, Wenchuan County, Sichuan Province, on May 8, 2011 (top), Zhu with her daughter at Kaimulin Village, Yingxiu, on April 23, 2009 (middle) and Zhu sitting beside the wreckage of Yingxiu Primary School on May 18, 2008.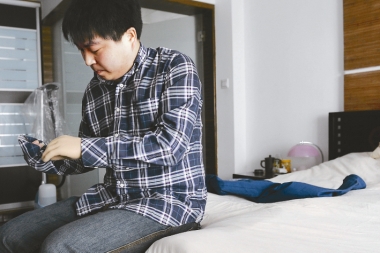 Quake survivor Ma Yuanjiang does up shirt buttons using his artificial left arm at home in Yingxiu Township. Ma is the last survivor rescued after being trapped under quake rubble for 179 hours in the 2008 quake.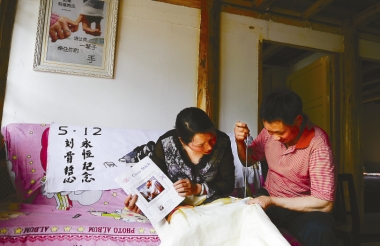 Lin Xingcong learns cross-stitch skill from his wife Li Yunxiang at their home in Gangou Village of Gaochuan Township in Anxian County, Sichuan Province. Lin lost his former wife while Li lost her former husband during the 2008 quake. They met each other during the reconstruction work in July 2008 and they agreed to take care of each other. Now they live happily in their newly built home.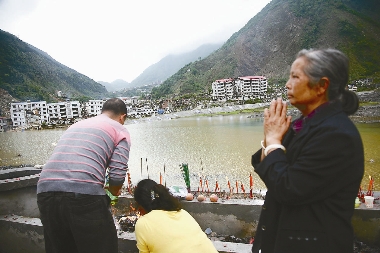 Beichuan residents pray for their deceased family members Tuesday.