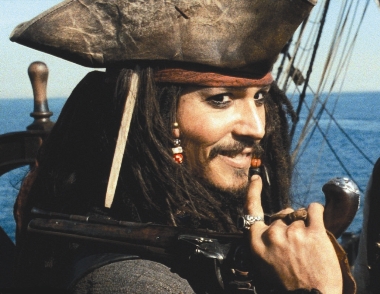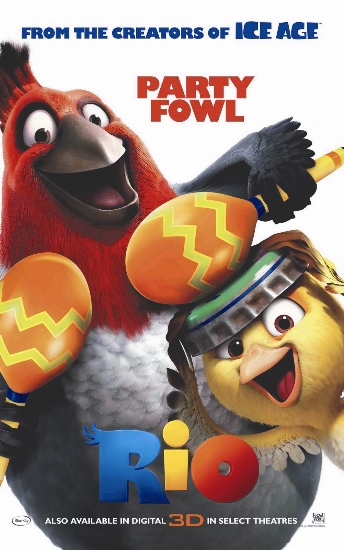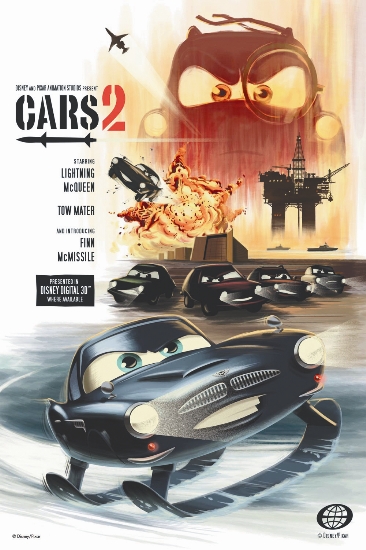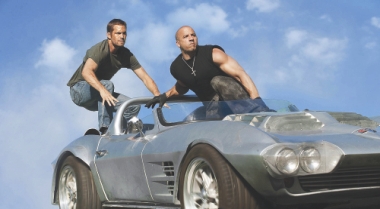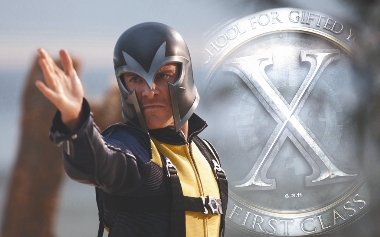 HOLLYWOOD knows pirates and robots travel well overseas. This summer, movie studios will learn if the same holds true for hung-over Americans, alien-battling cowboys and animated cars that detour from Route 66.
    And if these movies get hung up at the border, you can't say the filmmakers didn't put in the effort.
    With international moviegoers now accounting for up to two-thirds of a blockbuster's total receipts, movies are more than ever being crafted with overseas audiences in mind — from story to casting to setting. Some animated films even substitute vocal talent, characters and jokes country by country.
    "If we have storylines that at script-stage feel too U.S.-centric, especially with big action or science-fiction movies, we try to come up with solutions that will make the movie feel more global," says Tomas Jegeus, co-president of 20th Century Fox International Theatrical.
    Evidence of that focus has been strong so far this year as more and more theaters enter the international marketplace. The high-octane heist picture "Fast Five," set in Rio de Janeiro and sporting a cast packing global appeal, currently leads the worldwide box office. Its revenues just passed the animated movie "Rio," also set in Brazil.
    Both films also opened in selected international territories earlier than North America. That release pattern, once rare, is now commonplace — a concession both to piracy concerns and the importance of the global audience.
    "Studios want to make movies that integrate international flavor and in genres that transcend cultures and language," says Paul Dergarabedian, president of the box office division of Hollywood.com. "This is a global business and it's no longer who the stars are, but where they come from."
    This can be seen in the internationally-loaded casting of would-be summer blockbusters like "Pirates of the Caribbean: On Stranger Tides," debuting this weekend after its high-profile premiere last Saturday at the Cannes Film Festival, and the Brit-heavy "X-Men: First Class."
    "If you have the possibility of hiring an actor who travels well, you try to do it," says "Pirates" producer Jerry Bruckheimer, whose movie includes two newcomers — Spanish actress Penelope Cruz and England's Ian McShane — in lead roles. "An actor's worldwide popularity can only help with audiences."
    Shading humor specifically to countries' cultures is also becoming a popular way to fuel box-office receipts. 20th Century Fox and Blue Sky Studios have worked wonders dubbing voices and localizing jokes for their "Ice Age" animated movies. Grosses from the films climbed from US$383 million for the 2002 original to the US$886 million take of "Dawn of the Dinosaurs," the third entry in the series.
    "These movies aren't based on any particular culture, so you can dub them and they become local movies in every country," says Brazilian filmmaker Carlos Saldanha, director of "Rio" and the "Ice Age" films.
    Pixar Animation will be following that formula to a degree this summer, localizing "Cars 2" in six different countries by subbing in a different car for a scene that takes place at a Tokyo party.
    NASCAR driver Jeff Gordon provides the voice in the United States, but will be replaced in the one scene with regional favorites like Australian racer Mark Winterbottom and Spanish Formula One driver Fernando Alonso.
    "Pixar is taking a lot of care to make the movie as specific to these countries as possible," "Cars 2" producer Denise Ream says. "This is Pixar's biggest movie. I like to joke that we built the world for this one."
    That kind of heavy lifting can be painful during production but prove rewarding for the bottom line. The first "Cars" movie, which followed its automotive characters in a distinctly American setting, did well commercially in North America. Overseas, however, audiences didn't connect with its nostalgic story, and the film failed to equal domestic grosses, a rarity for the genre.
    Box-office tracker Dergarabedian notes the common wisdom that epic action movies and superhero popcorn flicks have been friendly genres for foreign audiences. But he says that comedies like "Hangover Part II" work, too, provided the humor is broad.(SD-Agencies)