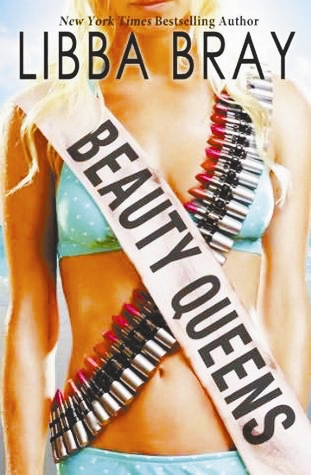 遭遇空难 选美佳丽被困孤岛
    Libba Bray's new book "Beauty Queens" makes fun of the world — reality TV, corporate sponsorship*, product placement*, girls doing everything to become prettier — but basically, it's a story of self-discovery.
    These girls want to win, which means tight abs*, silky hair and a winning smile. Then the group lands on a small island after their plane crashes*.
    The girls spend their first days on the island under the watchful eye of Miss Texas, Taylor Rene Krystal Hawkins, who forces them to continue practicing interview* questions and dancing.
    But the girls quickly realize they have bigger problems: building shelter*, finding food and fighting off the island's giant snakes. Before long, they've set up a resourceful* camp, including arms made of beauty products. Larger dangers are nearby: on the island the Corporation carries out evil activities. By the way, the Corporation is a big American company that owns everything from a broadcast program to arms.
    Oh, and the island is also the meeting ground for a secret arms deal between MoMo B. ChaCha, a dictator* against whom the United States has levied human rights sanctions*, and Ladybird Hope, a Corporation bigwig*, presidential hopeful and sponsor of the beauty contest.
    As the contestants find out what's happening on the island, their post-crash worries about dancing practice and their search for food seem like the good old days. (SD-Agencies)