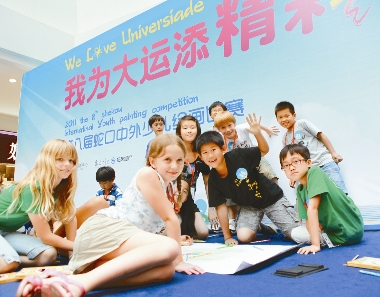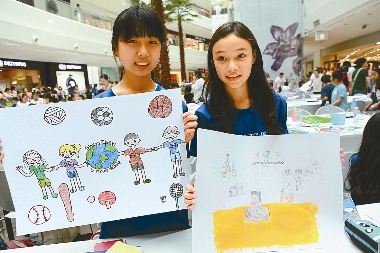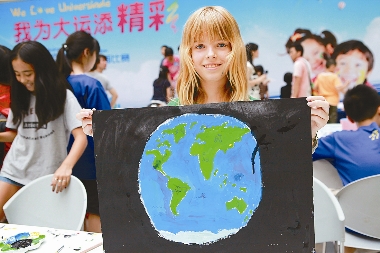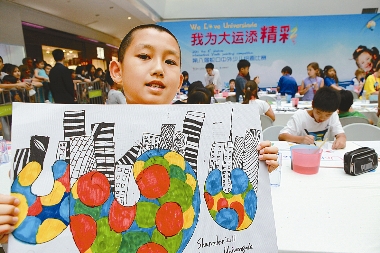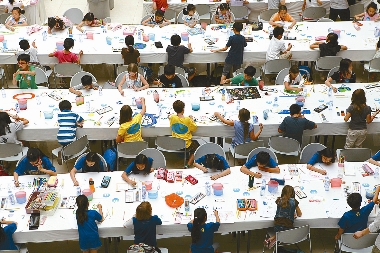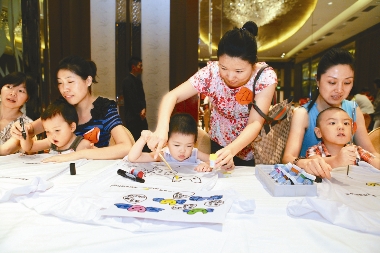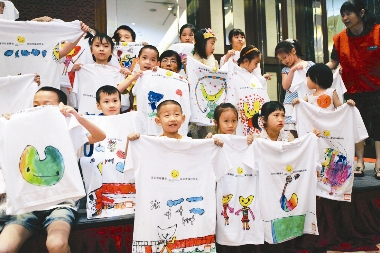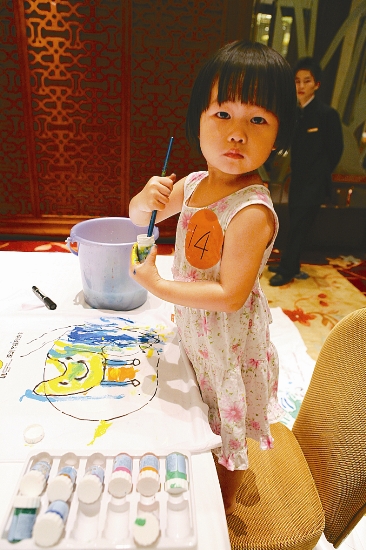 What is the UU? It is the Universiade. It is the smiling face. It is the universe. It is the unlimited dream and hope... With the 26th Summer Universiade around the corner, children in Shenzhen depict the UU, the Games mascot, from their hearts with brushes.
    A total of 120 children from more than 10 countries gathered at Garden City Center in Nanshan District to paint for the Universiade. The children were from Shekou International School, QSI International School and a Japanese school.
    More than 50 children of the city's migrant workers, autistic children and children suffering from cerebral palsy gathered at the Futian Shangri-La Hotel, Shenzhen, to draw Universiade-themed pictures on T-shirts with the help of their parents.