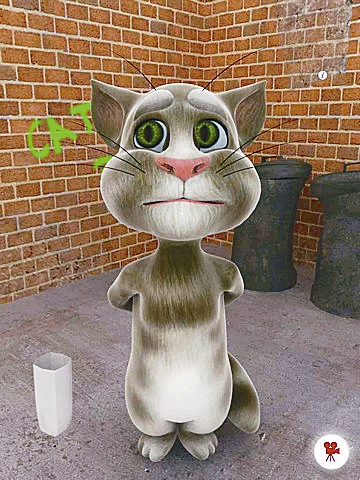 "会说话的汤姆猫"签约好莱坞
    Smart phone character "Talking Tom" has signed with a top Hollywood talent agency signifying that "apps" are out to break the bonds of mobile gadgets and hit films and television.
    "Talking Tom" has become a global sensation* since it was launched by startup Outfit7 in Slovenia* in July 2010.
    "Outfit7 has quickly established itself as a leader in the mobile entertainment space," said William Morris Endeavor (WME) co-chief Ari Emanuel.
    "We see a tremendous* opportunity for the company and its characters across multiple entertainment platforms," he continued.
    The digital cat was quickly joined by more "Talking Friends" characters that have been downloaded a total of more than 135 million times.
    On Monday, Outfit7 announced that characters "Tom" and "Ben the Dog" are being represented by WME, which has a client* list that includes actress Keira Knightley and pop queen Lady Gaga.
    Outfit7 pictured Tom and Ben fitting in with a studio such as Pixar, which "took animated films to another level" with blockbuster* hits such as "Toy Story" and "Up."
    The Outfit7 engineering team remains in Slovenia, but the startup has established its headquarters in the Silicon Valley city of Palo Alto.
    Versions of "Talking Tom" and his friends have been tailored for Android-powered mobile devices as well as for Apple iPhones and iPad tablet computers.
    The program allows people to easily share "Talking Friends" video clips on YouTube or Facebook, and 400,000 such snippets are posted monthly.
    (SD-Agencies)