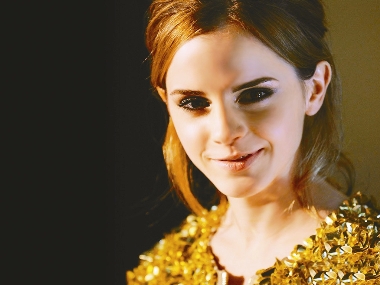 "赫敏"中国开微博 六小时粉丝超过三万
    Although China's diehard* Harry Potter fans will have to wait until early August for the final film in the series, which premiered in London on July 7, they can already talk to their icon* — Emma Watson — online.
    Watson, the lead actress in the Harry Potter films, opened a Weibo account, the Chinese version of Twitter, on July 8 and had more than 30,000 fans in six hours.
    "We're glad to have Emma join us, because she has so many fans in China," said Zhang Han, director of Chinese Web portal Sina.com.cn's entertainment channel.
    But it's not just Watson — everything related to the Harry Potter books and films is popular in China.
    "We are organizing fans from different cities to see the movie together," says Zhu Sinan, 24, about her big plan to celebrate the Chinese premiere of the last Harry Potter film.
    Zhu manages an online Harry Potter forum, which has more than 30,000 regular users. The most active ones, she says, were those born in the 1990s.
    Zhu has an agreement with UME Cineplex in six cities to get discounted tickets for the forum users, who will launch various activities such as question-and-answer games in the theaters to celebrate the premiere. (SD-Agencies)