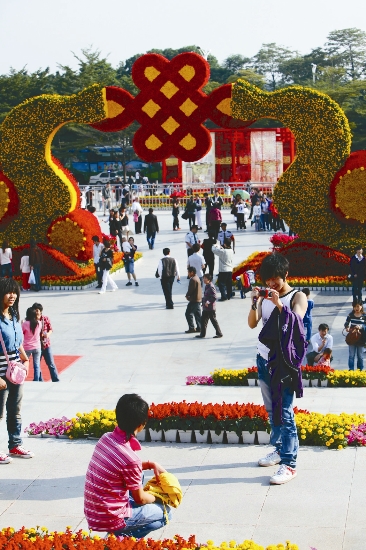 钟耀辉 深圳职业技术学院10电子1班
    Love is strength, love is company.
    Coffee is lonely without cups; I am lonely without you, Shenzhen. Shenzhen, I love you!
    From the moment I set foot in Shenzhen, I felt this city's heartbeat. Trapped in a crowd, I couldn't predict how my future would be. I imagined a new story and started living it.
    I love Shenzhen, for the people here. People in Shenzhen are kind and diligent. They never stop trying to seize their dreams and never give up. Wherever they go, they always bring sunshine. I have made a lot of friends here who keep me in the sunlight.
    I love Shenzhen, for the environment here. Shenzhen is like a child who was born in 1980 and grows up, surrounded by loving eyes. Shenzhen doesn't let us down.
    It has changed beyond our imagination. The environment here is so beautiful, so modern and so harmonious. There are the grand buildings, fashionable lifestyles and a lot of famous enterprises.
    Soon, the Universiade will be held in Shenzhen, which is a new opportunity. I am sure that Shenzhen will show us an unprecedented event. There is reason to believe that tomorrow Shenzhen will be better.
    There is immeasurably more than can be expressed in words. Shenzhen is my second home. I want to hold its hand forever. I have just three words for Shenzhen: I love you!