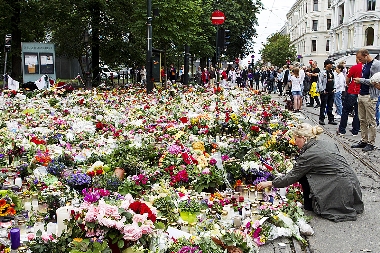 1. 92 killed in Norway
    Norwegian police searched for more victims and a possible second gunman on Saturday after a suspected right-wing zealot* killed up to 92 people in a shooting spree* and bomb attack.
    Anders Behring Breivik, 32, was arrested after Friday's massacre* of young people on a tiny forested holiday island that was hosting the annual summer camp for the youth wing of Norway's ruling Labor party.
    Breivik, a Norwegian, was also charged with the bombing of Oslo's government district that killed seven people hours earlier. If convicted* of the terrorism charges, he would face a maximum of 21 years in jail, police said.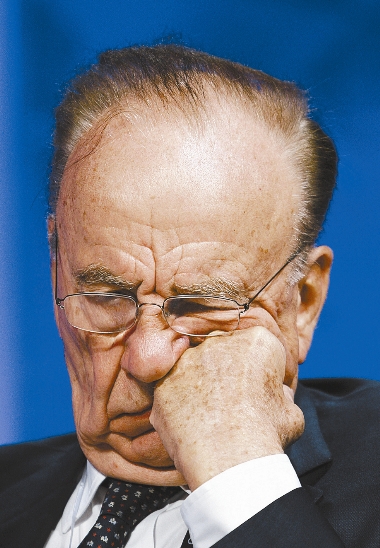 2. News Corp. on fire
    The judicial* authorities were tightening on Rupert Murdoch's empire in the United States as the justice department prepared to subpoena* News Corporation in its investigation into whether the company broke anti-bribery* and hacking laws on both sides of the Atlantic.
    The news comes a week after attorney general Eric Holder said he was launching a preliminary investigation into the media group as a result of the U.K. phone-hacking scandal.
    3. Pakistan's first woman FM
    Pakistan's first woman foreign minister — and also its youngest — was sworn in last Tuesday, ending a five-month vacancy* a week before crucial peace talks in India.
    "On the advice of Prime Minister Yousuf Raza Gilani, the president of Pakistan has decided to elevate* Ms. Hina Rabbani Khar as federal minister for foreign affairs," her ministry said.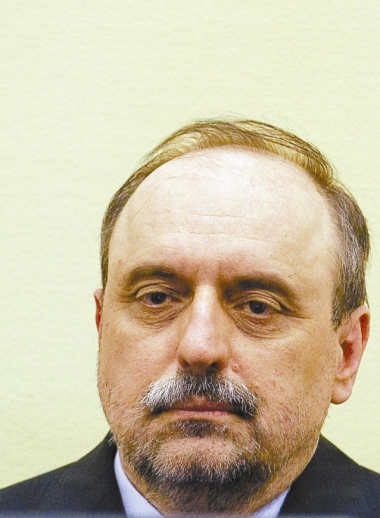 4. War crimes fugitive
    Serbia's last major war crimes fugitive*, a Croatian Serb wartime leader indicted* for crimes against humanity during the 1991-1995 Croatian war, has been arrested, Serbia's president said last Wednesday.
    Goran Hadzic, 52, was a key figure in the breakaway* Krajina Serb republic in Croatia, and after the arrest of wartime General Ratko Mladic earlier this year, he was Serbia's last remaining figure sought by the United Nations war crimes tribunal* in The Hague.
    5. Japanese given life
    A Japanese man was sentenced to life imprisonment on Thursday for raping and killing Briton Lindsay Ann Hawker and burying her naked body in a sand-filled bathtub in a case that horrified Japan and sparked a media frenzy.
    Tatsuya Ichihashi, 32, who was living in the apartment where the 22-year-old English teacher's body was found in 2007, eluded* a massive manhunt for nearly three years after fleeing when police arrived to question him. He even mutilated* his face to change his appearance.
    6. Texas roller rink shooting
    Six people were killed and four others were injured after a birthday party shooting at a Texas skating rink* on Saturday.
    Officers responded to the Roller World skating rink in Grand Prairie and found six people dead at the scene, Grand Prairie Police Chief Steve Dye said. Dye said one of those was the shooter, who appears to have killed himself. The four injured were taken to local hospitals.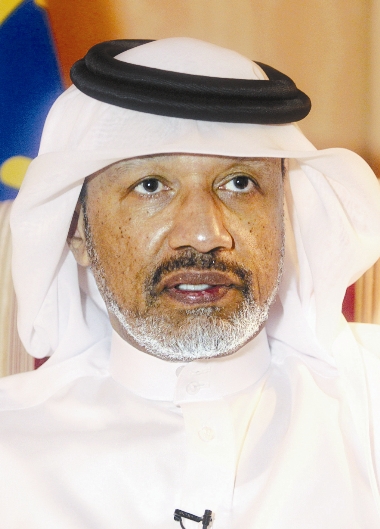 7. FIFA bans Bin Hammam for life
    Asian soccer supremo Mohamed bin Hammam was banned from the game for life on Saturday after being found guilty of corruption following a two-day hearing of FIFA's ethics committee.
    Bin Hammam did not attend the hearing, which took place behind closed doors at FIFA headquarters in Zurich, but he said that he intended to appeal. (SD-Agencies)