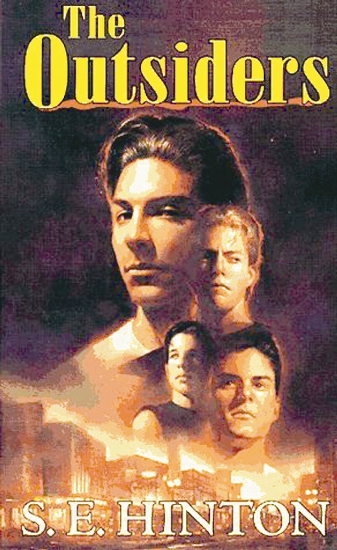 《局外人》
    "The Outsiders" by S.E. Hinton is a book the author wrote while she was still in high school in the south and it is loosely* based on her own life.
    The story takes place in a small, rural town in the 1960s. The two main groups in this story are the "socs" and the "greasers." The socs are wealthy* high school students that do bad things and get away with them. The greasers are poor, less educated and tough*. They wear grease* in their hair — thus the name greasers.
    Ponyboy and his friend Johnny are the main characters. They are both greasers, who go out one night to sit in the park. During this time, the socs come over and start to fight with them. While they are fighting, one of the toughest Socs starts to drown Ponyboy in the fountain*. To save Ponyboy's life, Johnny kills the Soc and they take a train to an abandoned* church on a hill that is far away.
    They stay there for quite a long time. One night, while they are smoking, they accidentally burn down the church and they both get injured so severely* that they have to go to the hospital.
    Later that night, Dallas, a tough greaser who is like a father to Ponyboy, robs a convenience store and gets in trouble. You will have to read the book to find out the fate of these characters.(SD-Agencies)