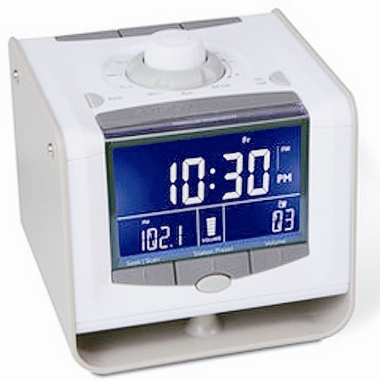 Omnipotent alarm clock
    The Omnipotent alarm clock has 21 alarms with 20 radio preset stations. Apart from that, you can even adjust the snooze interval.
    The alarms can be set to go off at two different times each day. If you choose, you can always link your alarm to a preset AM/FM radio station or a buzzer,
    so that you will be able to wake up to your preferred sound.
    As for the snooze button, it offers anywhere from one to 30 minutes of extended sleep, where the snooze duration can even be set to automatically reduce by 50 percent each time the button is pressed — so that stubborn sleepers will rise. It costs US$59.95.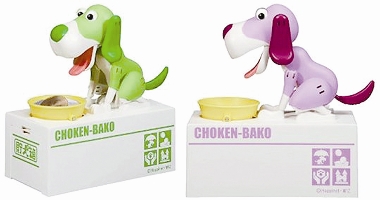 Choken Bako
    Robotic Dog Bank
    The name is pretty much self-explanatory — this is a money-eating coin box.
    Place the coin that you want to save onto the feeding bowl, and the dog will automatically know something's there, where it will go ahead and gobble it down. You need not clean up after its mess, since it will "defecate" into the coin box right below. Just make sure you have a couple of dry batteries to keep it going. It costs US$53.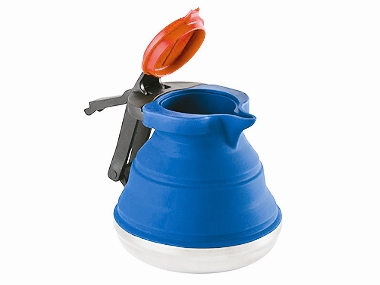 Pack-away kettle
    It will be the perfect tool if you tend to rough it out regularly.
    The pack-away kettle is capable of boiling nearly 1.1 liters of water each time, and when it is no longer in use, just compress it — it will end up flatter than your standard army mess tin.
    You can place it over the gas, electric or induction stove, it doesn't matter as the sturdy stainless steel base is capable of transferring heat into the water within. It costs US$49.