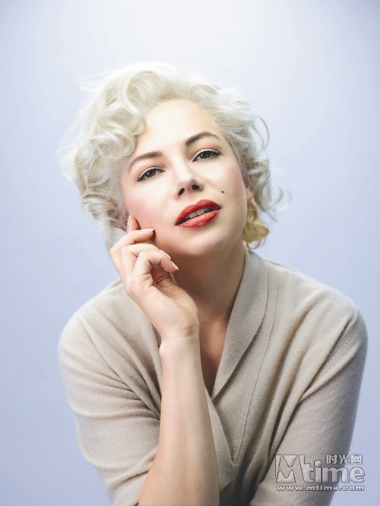 《和玛丽莲的一周》10月纽约影展首映
    "My Week with Marilyn," starring Oscar-nominated actress Michelle Williams as 1950s sex symbol Marilyn Monroe, will see its world premiere at the New York Film Festival in October, organizers said.
    Directed by Simon Curtis, the film is based on a week that British writer Colin Clark worked as an assistant with Monroe while she was filming "The Prince and the Showgirl" in the United Kingdom in the early summer of 1956.
    That film featured* Monroe working opposite Sir Laurence Oliver and was shot when Monroe was on a honeymoon with her husband, playwright* Arthur Miller. When he left England, Clark was assigned* to introduce Monroe to British life.
    "My Week with Marilyn" is based on a diary Clark kept, excerpts of which were published in two books in 1995 and 2000. Along with Williams, the movie also stars Kenneth Branagh as Olivier, Dougray Scott as Miller and Dame Judi Dench as Sybil Thorndite.
    "It is a pleasure to see this complex personality* and unique on-screen presence portrayed so well by such a talented actress as Michelle Williams," said Richard Pena, program director for the Film Society of Lincoln Center, which backs the festival.
    The film, which will look to compete in Hollywood's Oscar race this upcoming season, will get its New York Film Festival premiere on October 9 and be released in theaters on November 4.
    Williams has been nominated twice for Oscars for her work in "Brokeback Mountain" and "Blue Valentine," but she has never won the world's top film honor.
    The New York Film Festival, which takes place on September 30 through October 16, will also feature a special screening of the digitally-restored version of William Wyler's "Ben-Hur."
    (SD-Agencies)