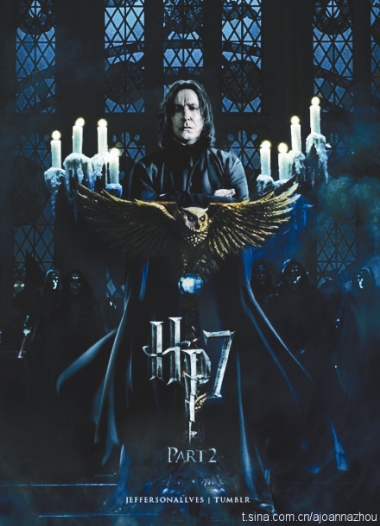 《哈7(下)》全球票房影史第三
    The stunning success of the final chapter in the Harry Potter series reached new heights over the weekend.
    After only its fourth weekend in release, "Harry Potter and the Deathly Hallows Part 2" has accumulated* US$1.134 billion worldwide, making it the third-highest grossing film in cinema history.
    James Cameron's blockbusters* "Avatar" and "Titanic" are the only films that have ever made more money.
    Although it appears unlikely that "Deathly Hallows" will be able to generate the additional roughly half-billion dollars needed to overtake* "Titanic" for the second-place spot, third place is a fine and impressive accomplishment, especially given the relatively brief amount of time involved.
    The latest Harry Potter film is one of three movies this year to surpass the magical US$1 billion mark. "Pirates of the Caribbean: On Stranger Tides" and "Transformers: Dark of the Moon" both crossed the billion-dollar threshold* as well, but neither in the record-setting time of "Deathly Hallows."
    All three films have enjoyed huge box-office returns in foreign markets, driven by continued appetite overseas for 3D fare.
    (SD-Agencies)