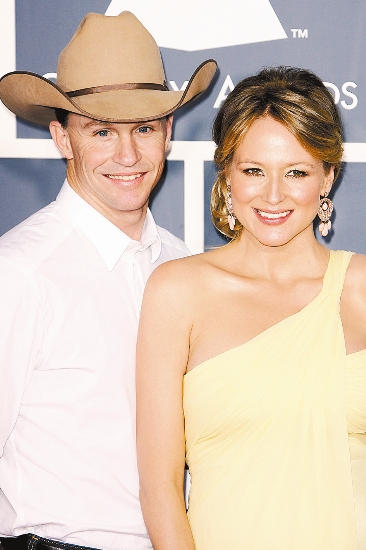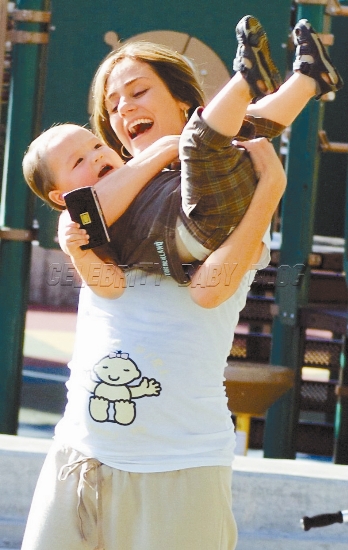 TALK about a baby boom! This fruitful summer has seen stars announce one birth after another, with each baby name more unique than the last. What's behind their choices, which range from natural phenomena to Hebrew-inspired? "It looks like people are going for names that have a story behind them and have a meaning to the couple, which is a great idea because then you have a story to tell your child," says BabyNames.com founder Jennifer Moss.
    Baby: Kase Townes
    Born: July 11
    Parents: Jewel, 36, and Ty Murray, 41
    Behind the name: Aside from Kase's birth announcement, Jewel has kept quiet about her new little one, who she hopes to keep grounded. Living in Texas has its benefits. "The good thing is we live on a giant ranch in Texas in a really small community that's not flashy," she said before his birth.
    Expert: "Case is a great name," says Moss, but warns that creative spellings of common names puts a burden on the child. "He will forever be 'Case-with-a-K.' How soon will that get old?"
    Baby: Harper Seven
    Born: July 10
    Parents: Victoria Beckham, 37, and David Beckham, 36
    Behind the name: "A lot of thought goes into choosing our children's names," revealed David in a video on his Facebook page. They chose Harper, an old English name — because "Victoria's favorite book is 'To Kill a Mockingbird,' and the author was Harper Lee." And the baby's mysterious middle name? "A lot of people have assumed that it's just because it was my shirt number that I wore for many years, and part of it is," said David. The other reasons behind 'Seven' were because it symbolizes spiritual perfection in many cultures around the world. It's regarded as a lucky number."
    Expert: "Harper is a very trendy name right now, due to several popular TV characters," says Moss. "As for Seven, most people identify it with the baby name Seinfeld's George Costanza picked, which one of his friends then 'stole' and used." She notes that parents who want to get creative have more freedom with middle names. "(Seven's) cute as a middle name and you have to remember, people rarely use their middle names."
    Baby: Aleph Portman-Millipied
    Born: Mid-June
    Parents: Natalie Portman, 30, and Benjamin Millipied, 34
    Behind the name: The notoriously private Black Swan star and her choreographer fiance haven't surfaced since their son was born, nor did they release the baby's exact birth date. But the Jerusalem-born actress reportedly chose Aleph, a Hebrew name for her son, which is the first letter of the Hebrew alphabet and means "oneness with God."
    Expert: Although "Aleph" is not common, Moss says biblical names, especially for boys, have always been popular. But Aleph, she says, may not translate well. "Unfortunately in the United States, since it's such an unusual name I think people will assume the child is named Alex or Alec," says Moss.
    Baby: Bear Blu
    Born: May 5
    Parents: Alicia Silverstone, 34 and Chris Jarecki, 40
    Behind the name: The famously vegan actress credits her husband's mother for helping out with her son's unique name. "We had narrowed our list to five boy names, and then we couldn't really decide," Silverstone said. "He suggested Bear or Blu, and I loved them both."
    Expert: Moss says Bear Blu is cute but sounds more like a term of endearment. "Sometimes parents call their kids nicknames while they're still in the womb, like 'peanut' or 'baby bear,'" and then stick with them, says Moss, warning such names can be tough to grow up with.