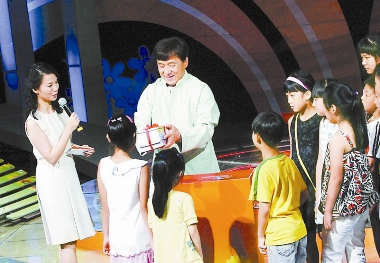 INTERNATIONALLY popular kung-fu star Jackie Chan donated books for children living in western China's rural areas Aug. 7 at a charity party in Qingdao.
    Several educational publishers, including Qingdao Publishing Group, Foreign Languages Teaching and Research Press, East China Normal University Press House and Jiangxi Higher-Education Press House, attended.
    As a member organization of the national children's book association, Qingdao Publishing Group donated books worth 500,000 yuan. The association plans to donate children's books worth 1 million yuan every year to poverty-stricken children in western China in three years.
    (Wang Yuanyuan, Li Wei)