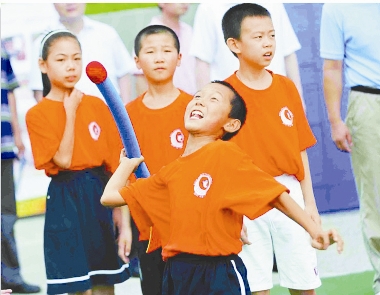 A NATIONAL sports festival for students, organized by the General Administration of Sport, the Ministry of Education and the Central Committee of the Communist Youth League, was held in Qingdao from Aug. 6 to 9.
    The Sunshine Sports Festival featured exhibitions of student sports, competitions, forums on teenage sports development and sports exchange. More than 590 students from 31 provinces, autonomous regions and municipalities participated in the six competitions, which included soccer, basketball and relay races.
    The festival organizing committee also set up a sports program experience zone for students at the Laoshan campus of Ocean University of China.
    (Wang Yuanyuan, Sun Fei)