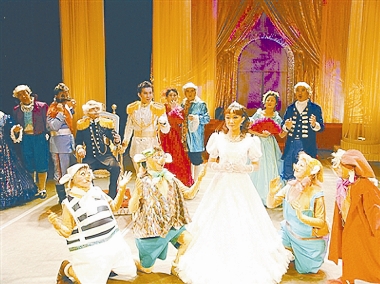 A FAIRY-TALE drama produced by Qingdao Drama Theater, "Cinderella and Her Crystal Shoes," was on stage at China Children's Art Theater and China Children's Art Holiday Classic Theater in Beijing on Aug. 6 and 7 as part of the First China Children's Drama Festival.
    Adapted from the fairy tale, "Cinderella," the play featured European-style folk music and special characters.
    It had humor and romance, taking young audiences into a magic world.
    (Wang Yuanyuan, Bai Ying)