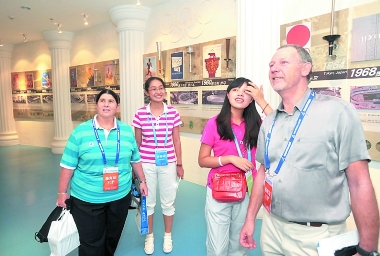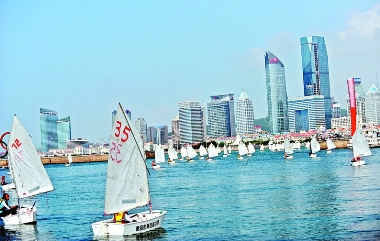 QINGDAO hosted the sailing regatta for the Beijing Olympics in 2008. This has since helped promote its economic transformation and industrial upgrading.
    Today, the Olympic Sailing Center is a city landmark. In June, the world's longest bridge and the country's longest undersea tunnel, the Jiaozhou Bay Bridge and Jiaozhou Bay Tunnel, opened, connecting Qingdao and Huangdao. The first phase of the Qingdao Metro under construction will also be operating by 2014.
    Since the Olympic regatta, the city has improved people's livelihoods by promoting employment and improving social insurance, health care, education and housing.
    It was the third most livable city in China according to a recent survey. After the Olympics, Qingdao focused more on environmental protection and improving the citizens' manners.
    The tourism industry has also prospered since the sailing regatta. More than 1.1 million foreign tourists visited Qingdao in 2010, while the number of domestic tourists was 43.32 million. Sister city relationships had been established with four foreign cities in the past three years. Qingdao now has 19 sister cities and 37 friendship cities in 32 countries and regions.
    Qingdao will continue to improve itself in the future, aiming at becoming a world-famous "city of sailing," said Lin Zhiwei, vice chairman of the city sailing association.
    (Wang Yuanyuan, Sun Fei)