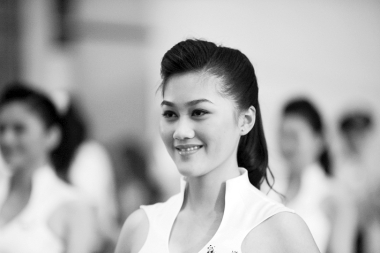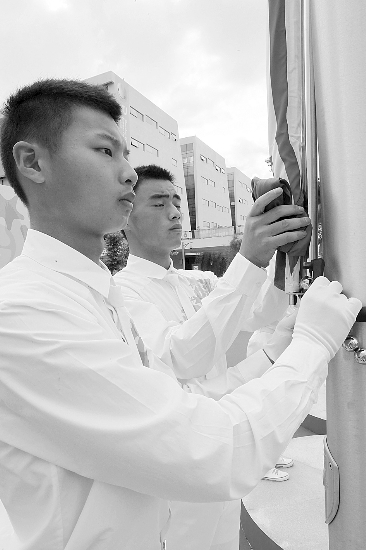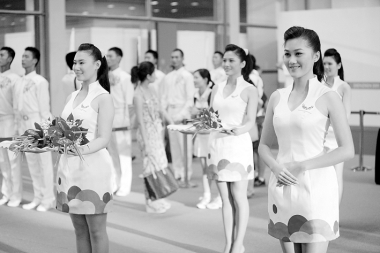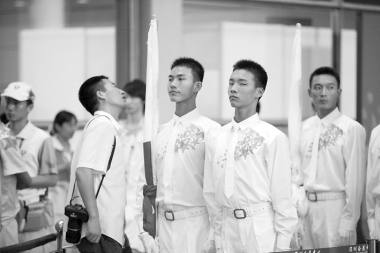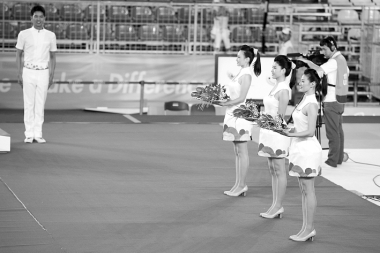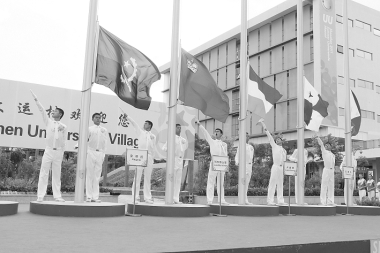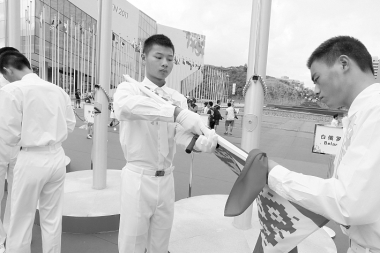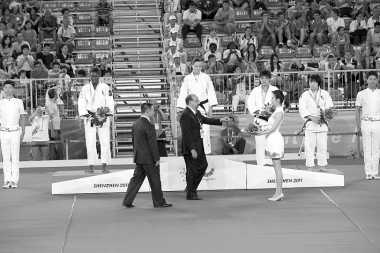 Li Hao
    A TOTAL of 350 volunteers have been tasked with helping present medals at the Universiade.
    They are statuesque, good-looking, polite, and always smiling.
    Selected from universities across the country, these volunteers received closed-door training at Shenzhen Polytechnic before the Games, which consisted of fitness training and professional etiquette training.
    All the volunteers have to meet a strict standard concerning the way they walk, smile, hold a medal plate and pass a medal.
    "I started receiving the etiquette training two months before the opening of the Games and helped present the second gold medal of the Universiade. I will continue my work at the badminton and water sport events," said Cai Pei, a student from Shenzhen Polytechnic.
    "The work is tough but gives me a sense of fulfillment. Although it is hard, it is an honor to be part of the Universiade. It has been a special summer," said Cai.
    Another unique feature of this volunteer team is its 60 male members. It is the first time China has had male ceremonial staff at medal presentations.
    The male volunteers are tasked with guiding winners and distinguished guests to award platforms.
    "It better represents the vitality of a young city like Shenzhen by having men help present medals," said Qiu Junling, who along with his partners has been dubbed "Mr. Etiquette."
    A sophomore at Shenzhen University, Qiu said the biggest challenge for him and his partners is "keeping a beautiful smile."
    "We feel honored to be a part of the Shenzhen Universiade," he said.