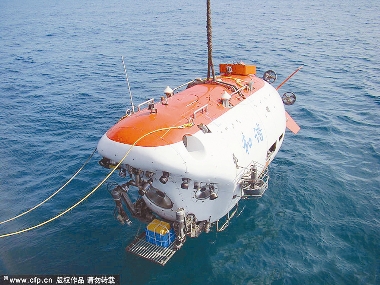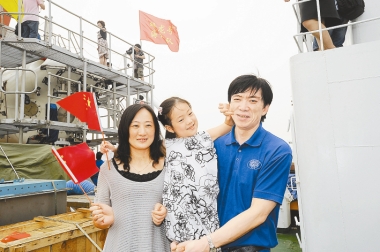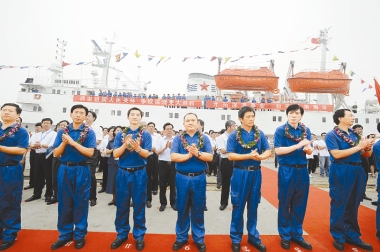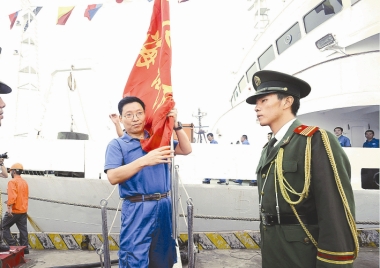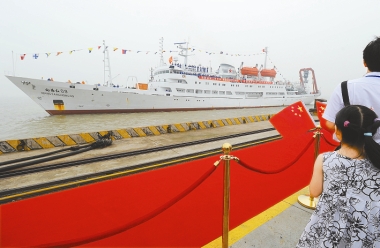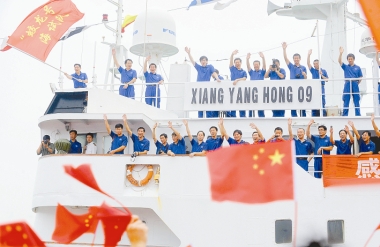 THE Jiaolong, China's manned deep-diving submersible, returned to Jiangyin port of Jiangsu Province yesterday after completing five test dives in the Pacific Ocean, reaching 5,188 meters during its deepest dive. The submersible began its journey July 1. China is the world's fifth nation — following the United States, France, Russia and Japan — to have the technology to make a manned submersible dive to more than 3,500 meters.
    It is designed to go to a depth of 7,000 meters, which could give China access to 99.8 percent of the ocean floor.
    A total of 96 experts from 13 institutions involved in the research and manufacturing of the craft were on board Xiangyanghong 9, Jiaolong's mother ship.
    A submersible is different from a submarine in that it is smaller, needs a mother ship while it is on the surface, and can go much deeper.
    (SD-Agencies)