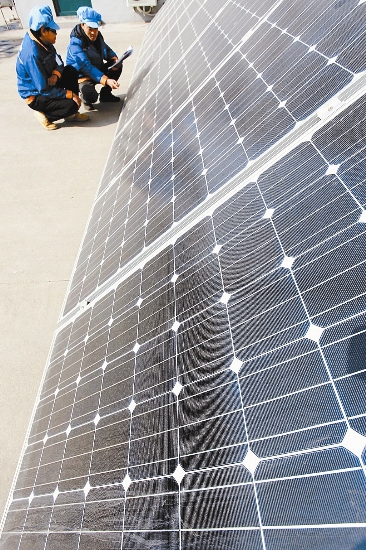 THE city will push forward the application of renewable energy in the next five years, according to the urban construction commission.
    A total of 5 million square meters of buildings are expected to increase the use of renewable sources such as solar energy in the next five years.
    Sea water source heat pumps would be employed in areas close to the sea on condition that it will not have a negative impact on the fishing and tourism industries.
    Ground source heat pumps are to be used in industrial parks and remote residential communities.
    Meanwhile, the use of solar energy will be promoted across the city.
    Vice director of the commission, Sun Mengyuan, said that the city has applied for State subsidies for solar photovoltaic power projects.
    The first half of this year saw the review and approval of seven related projects, which are expected to receive around 287 million yuan from the Central Government.
    Districts and towns have applied to be models in the application of renewable energy to buildings.
    The city was selected as a national model in the application of renewable energy last year.
    By December 2010, the city had 19 renewable energy projects named national model projects, which have generated economic and social gain.
    (Li Hao, Cui Wu)