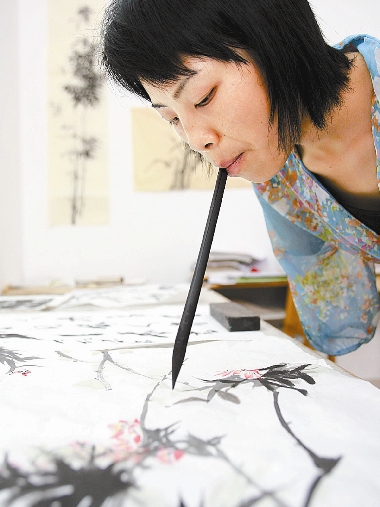 AN armless teacher at Qingdao Huanghai College has earned public admiration for her independence and positive attitude.
    Born to a poor family in a remote village in Ziyang of Sichuan Province, Liu Shichun lost her arms in an accident at the age of 17.
    Since then, Liu started learning to write with a pen in her mouth.
    Liu's persistence and diligence got her enrolled by Qingdao Huanghai College.
    At the college, Liu learnt to use a computer with the help of her feet.
    After graduation, Liu became an assistant psychological consultant at the college.
    "Depressed students will soon find a reason to pull themselves together when they see me," said Liu.
    Liu married her husband, who is a soldier, in 2009 and had her baby the following year.
    She attributes her happiness to receiving so much care from others. She is writing an autobiography to inspire people in adversity.
    (Li Hao, Wang Qun)