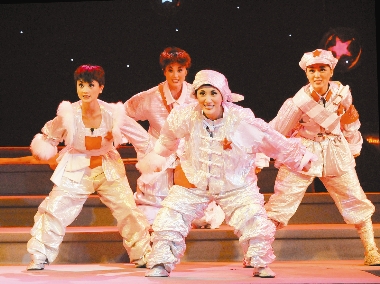 BEIJING Children's Art Theater, along with the Qingdao cultural exchange center, have established a company which will stage at least 40 original plays for children in the city every year starting 2012.
    All the performances will be held at Sifang Theater, which has a poor location and ageing facilities.
    General manager of the Beijing theater, Liu Fangping, said that Qingdao is the fourth city in the company's campaign to explore the domestic market. The first three cities are Taiyuan, Changchun and Urumqi.
    Liu said that there is huge potential in Qingdao's children's theater market.
    Qingdao stands out from its domestic counterparts for its attention to the development of children's art abilities.
    Costing 15 million yuan, the renovation of Sifang Theater started recently and is due to be completed before the end of this month.
    The company has selected six performers from local art colleges for a new play, which is due to be staged at Sifang Theater after its renovation. (Li Hao, Li Wei)