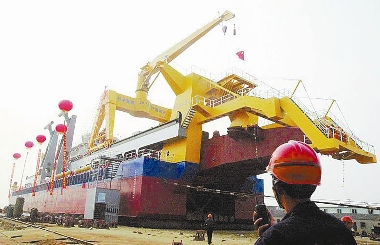 THERE are two new national industrial bases in Qingdao, including a home appliances and electronic information base and a shipping and ocean engineering base, and three provincial industrial bases. The five bases have 339 projects, in which 130 are in operation and 109 are under construction. About 5.25 billion yuan investment had been paid in the first six months of this year and the production volume was 13.4 billion yuan, increasing by 15.5 percent than last year.
    Industrial parks have developed quickly, helping promote the development of new industries. Since 2009, a series of policies and regulations have been implemented to promote new industrial bases.
    The city will next plan more industrial parks to help promote economic development.
    (Wang Yuanyuan, Lin Gang)