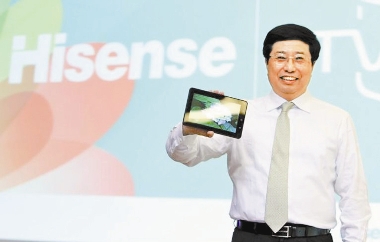 THE Haier Group recently revealed a revolutionary product, the world's first individual intellectual television --- I'TV.
    The I'TV is an 8-inch WIFI television. Compared with the iPad by Apple Inc., the I'TV focuses more on television functions. It is a panel computer with television functions.
    All television programs received by the regular television at home can be transferred to the I'TV, while videos found on the Internet through I'TV can also be transferred to regular television. Users can also watch TV programs showing on televisions at home through I'TV when traveling. It also features functions such as gaming, entertainment and social networks.
    The I'TV will be sold on the Chinese market Sept. 26.
    (Wang Yuanyuan, Duan Xiaodong)