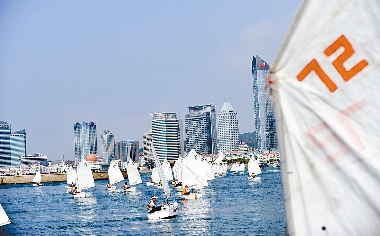 THE 3rd Qingdao International Sailing Week is hosting activities including regattas and training camps around Qingdao from Aug. 20 to Sept. 4.
    More than 1,100 sailors and coaches from more than 20 countries and regions attended the sailing week.
    There will be sailing competitions for international and domestic sailors and teenagers.
    A training camp for teenagers opened Aug. 18 and more than 450 students from countries such as China, France, Germany, Russia, South Korea and Malaysia are participating.
    Several of the world's top sailing teams will compete.
    (Wang Yuanyuan, Sun Fei)