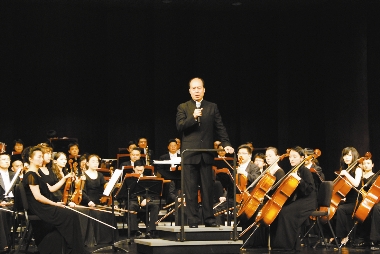 THE 2011 Qingdao Music Festival opened Aug. 19 and a series of world-class performances and concerts are being held in the city.
    The Qingdao Symphony Orchestra will give 17 concerts during the 10-week festival. The orchestra will also accompany contestants at the Third China International Violin Competition held during the festival in Qingdao.
    Qingdao's Beijing opera house and cultural and art exchange center will give concerts. Solo musicians from home and abroad will also perform.
    Lectures on music will also be conducted during the festival to promote classical music. Most of the concert tickets will be sold at low prices to attract residents.
    (Wang Yuanyuan, Li Wei)