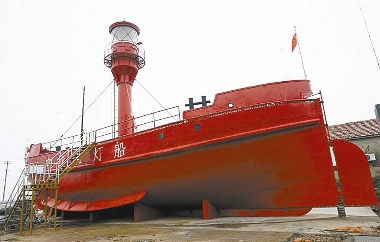 THE country's oldest lightship was repaired in Qingdao and was on display at the city lightship management center.
    The lightship was commissioned in 1911 and was designed and built by Chinese ship builders. It retired in January and had been under repair since then.
    A light square near the lightship is now under construction. There will be all kinds of lightships displayed in the square which will be finished by the end of this year.
    (Wang Yuanyuan, Liu Xiaoli)