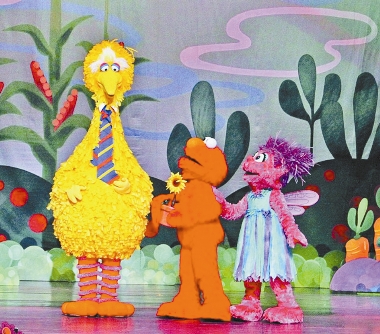 POPULAR children's television show, "Sesame Street," from the United States, was presented on stage in Qingdao recently.
    It was the first time the popular children's program had been to China. Qingdao was one of 11 destinations on the China tour.
    The play was full of American-style singing and dancing and many children danced to the music. They also had a chance to play the characters in the play.
    (Wang Yuanyuan, Wang Pin)