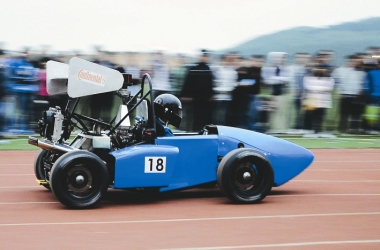 MORE than 20 students and teachers from Qingdao Technological University have claimed an award at the second national college formula car competition.
    The team spent one year in designing and making a formula car at a cost of no more than 100,000 yuan.
    The car staged a sound performance in the race, reaching a maximum speed of around 140 kilometers per hour.
    The team members said that, they will continue to compete in the race next year, aiming to reduce the weight of their formula car by between 80 and 100 kilograms.
(Li Hao, Han Guangliang)