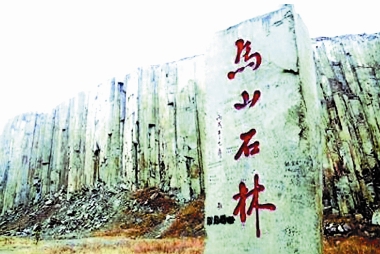 A PROJECT aimed at restoring and protecting Mashan stone forest in Jimo has begun with a total investment of 22.6 million yuan.
    A series of geological research projects will also be launched. About 130 million years ago, Mashan was a vast river surrounded by trees which later fossilized. At present, there are 10 fossil woods in Mashan.
    The city will next search for paleontological fossils in the area. According to research, the area once had a thriving wildlife population.
    (Wang Yuanyuan, Qing Bao)