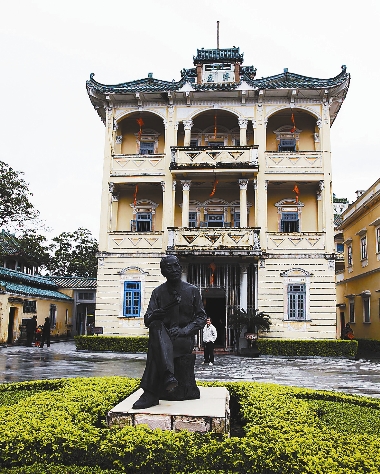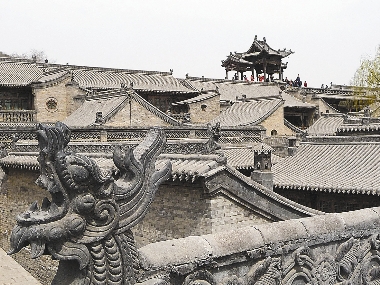 CHINA's long and complex history has given rise to 10 types of architecture. They not only fuse cultures' structural and decorative forms, but are also influenced by Chinese concepts such as fengshui and yin and yang.
    Kaiping diaolou
    The Kaiping diaolou in Kaiping County in Guangdong, which were named a World Heritage Site by UNESCO in 2007, are fortified multi-story towers built from reinforced concrete. They served mainly as protection against bandits.
    Approximately 1,833 diaolous remain standing in Kaiping, which can be categorized as communal, residential, watch and school towers.
    Aesthetically, the styles of the Kaiping diaolou include European architectural elements, from Greek columns to Islamic arches, to Portuguese balconies and Indian corridors, all of which blend harmoniously with traditional architecture.
    Kaiping has long been a region of emigration, and a melting pot of ideas and trends brought back by overseas Chinese.
    The first towers were built during the early Qing Dynasty (1644-1911), reaching a peak in the 1920s and 1930s, when there were more than 3,000 of structures.
    Ruishi diaolou, located in Jinjiangli Village and constructed in 1921, features a Byzantine-style roof and a Roman dome. It has nine floors and is the tallest diaolou in Kaiping.
    Transport: Buses depart for Kaiping at most city bus stations, then take a bus to Kaiping Diaolou.
    Accommodation: There is a wide selection of hotels and hostels in Kaiping. Or you can stay with the locals.
    Cuisine: Try porridge, fish, bean curd, mutton and a wide variety of snacks.
    Wang Family Compound
    Located in Lingshi County in Shanxi Province, the Wang Family Compound is one of the largest of the residential complexes built by successful Shanxi merchants. With 54 courtyards and over 1,000 rooms. It is four times the size of the Qiao Family Compound, another well-known compound in the province.
    The Wang family started as farmers and expanded into trading, then became officials. As the family grew in size and as they prospered, more coutyards were added to the residential complex, which was first constructed in the mid-1600s.
    Just as important as the scale of the complex is its distinctive architectural style. As one moves from courtyard to courtyard, one can see an impressive collection of decorative lattice screens and windows, shaped openings between rooms and courtyards, and graceful roofs.
    The houses and courtyards feature carvings everywhere — in stone, brick and wood — from the eaves of the houses and ridges of the roofs to window frames, timber joints, and doorways. Paintings, calligraphy and Qing Dynasty furniture also give the houses character.
    Transport: Fly to Taiyuan City in Shanxi Province at Shenzhen Bao'an International Airport, then take a bus to the Wang Family Compound.
    Accommodation: There is a number of hotels and hostels in Taiyuan City and Lingshi County. Or you can stay with the locals.
    Cuisine: Noodles, Fen Wine, dates, fish, rice and vinegar are recommended. (Jane Lai)