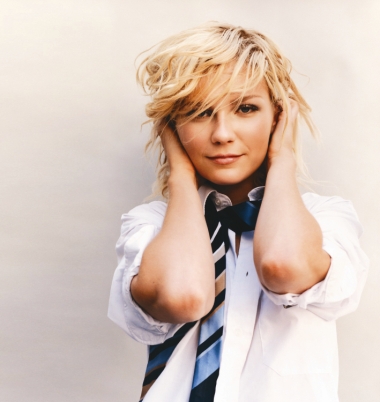 Kirsten Dunst steps out of her comfort zone and deep into a paralyzing depression in her latest film "Melancholia."
    Better known for light fare like "Spider-Man" and romantic comedies, Dunst plays the lead in the part science-fiction, part family drama from Danish director Lars von Trier, which opens in select U.S. cities on Friday.
    The actress, 29, found herself challenged with intense emotional scenes while portraying Justine — a complex bride who deteriorates into a melancholic depression after getting married and immediately regretting it.
    Complicated female characters and visually arresting images have become a trademark for von Trier, who cast Nicole Kidman in the 2003 thriller "Dogville" and Charlotte Gainsbourg in the 2009 supernatural movie "Antichrist."
    Dunst called von Trier "one of the great directors of our time." He, in turn, drew a performance from Dunst that won her the best actress award at the Cannes film festival and is now earning talk of a possible first Oscar nomination.
    It is the best critical acclaim Dunst has experienced since her performance as a 12-year-old in the 1994 drama "Interview With the Vampire" alongside Tom Cruise and Brad Pitt.
    The actress will next be seen in an adaptation of Jack Kerouac's "On the Road," and alongside British actor Jim Sturgess in sci-fi romance "Upside Down."(SD-Agencies)