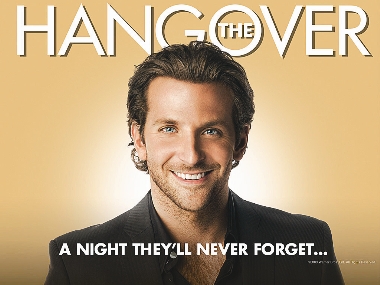 BRADLEY COOPER is the latest Hollywood heartthrob to be named People's sexiest man alive, the magazine announced Wednesday.
    In choosing Cooper, who has enjoyed box-office success most notably in "The Hangover" films, the magazine said there was more to the actor than his dazzling baby blues and a killer smile.
    The 36-year-old is also a Georgetown University graduate, can cook, rides a motorcycle and is fluent in French.
    Cooper's humility only added to his appeal, People said.
    "I think it's really cool that a guy who doesn't look like a model can have this," he told the magazine. "I think I'm a decent-looking guy. Sometimes I can look great, and other times I look horrifying."
    Although he is single, Cooper said he doesn't see himself as a ladies man. ""I'm a single 36-year-old male," he said. "If you're a single man and you happen to be in this business, you're deemed a player," he said.
    Cooper was in a relationship with actress Renee Zellweger for two years prior to their split in March. In recent months, rumors have swirled about Bradley's love life, including reports that he's dating Jennifer Lopez, something he denies.
    Cooper began his on-screen career in the late 1990s, appearing on an episode of the R-rated HBO series "Sex and the City." His breakout role came in 2001, when he began playing Will Tippin on the spy series "Alias," which starred Jennifer Garner.
    He went on to star in the 2009 romantic comedy "He's Just Not That Into You," playing an unfaithful husband who tries to sleep with Scarlett Johansson's character, and also starred on the series "Nip/Tuck" as Aidan Stone. The same year, he starred in the first "Hangover" comedy film and in 2010, had a main part in the movie adaptation of the action series "The A-Team."
    Aside from "The Words," due out in 2012, Cooper has several film projects in the works, including the romantic comedy "Outrun" with Kristin Chenoweth and real-life couple Kristen Bell and Dax Shepard and "Paradise Lost," in which he plays Lucifer.
    Runnersup on People's annual list this year were Ryan Gosling, Idris Elba, Tim McGraw and Alec Baldwin. (SD-Agencies)
    Past sexy Men
    1985: Mel Gibson
    1986: Mark Harmon
    1987: Harry Hamlin
    1988: John F. Kennedy Jr.
    1989: Sean Connery
    1990: Tom Cruise
    1991: Patrick Swayze
    1992: Nick Nolte
    1993: Richard Gere and Cindy Crawford ("Sexiest Couple Alive")
    1994: None (There were no standouts that year, People says.)
    1995: Brad Pitt
    1996: Denzel Washington
    1997: George Clooney
    1998: Harrison Ford
    1999: Richard Gere
    2000: Brad Pitt
    2001: Pierce Brosnan
    2002: Ben Affleck
    2003: Johnny Depp
    2004: Jude Law
    2005: Matthew McConaughey
    2006: George Clooney
    2007: Matt Damon
    2008: Hugh Jackman
    2009: Johnny Depp
    2010: Ryan Reynolds
    2011: Bradley Cooper