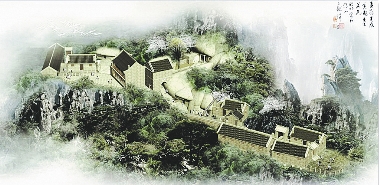 A SERIES of new facilities and landscape projects are under construction in Laoshan Mountain, improving the already famous scenery.
    The Beijiushui area has seen an increasing number of travelers in recent years. To ensure visitors' safety, the Laoshan management bureau built a hanging trestle between Beijiushui and Neisanshui parking area. The trestle, with an investment of 4 million yuan, is about 800 meters long and is expected to be in operation next year.
    Meanwhile, a hiking track along Yangkou beach in the northeast of the mountain is also under construction. When it is finished, visitors can walk and ride bicycles along the track while enjoying the scenery.
    Two ancient Taoist temples in Yangkou, including Baiyundong Temple and Guanyu Temple, are currently under repair.(Wang Yuanyuan, Qing Bao)